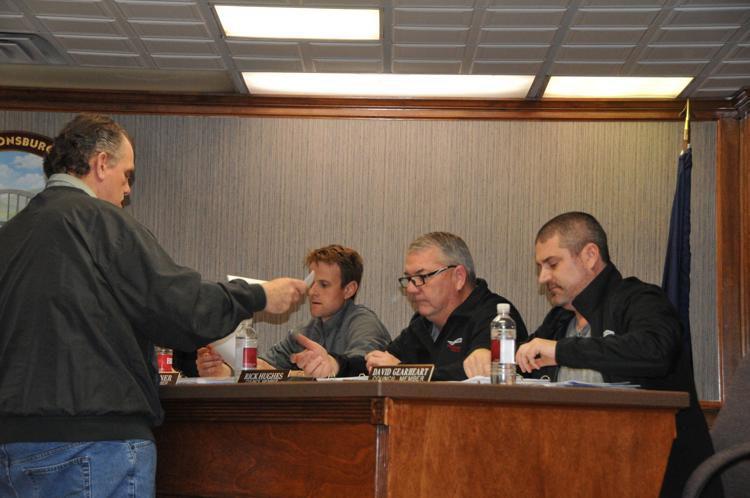 The City of Prestonsburg will pay more for employee health insurance in 2020.
During a meeting on Dec. 16, the Prestonsburg City Council approved the recommendation of insurance agent Darrell Patton, who suggested the city renew its current insurance contract, which increased by nine percent.
Patton reported he and city officials have been working on finding health insurance for city employees over the past couple of months.
"One thing I do want to mention, with group health plans, it's real important when you're trying to take your group to market to get a competitive quote, these insurance companies get real nervous when we bounce around," Patton told the council. "They don't want the business for one year, and that's what it boils down to."
Patton said the city's current insurance carrier, Anthem, quoted a 25 percent increase in costs — from the current monthly rate of $44,884 to $56,100 — but he negotiated that increase down to an increase of about nine percent, or by approximately $4,000 a month. The new plan calls for the city to pay about $49,000 monthly.
"It's by far the best quote on the table. It's, really, the best of the best," he said.
He said this year's standard increase in health insurance is about 15.5 percent.
He said there will be no changes in the health insurance plan and employees will have the same co-pays and deductibles as they did previously.
The city council first approved its policy through Anthem last December, when the city's former insurance carrier proposed a 16 percent increase. Patton sought a quote from that company and another company the city previously carried. Patton said those companies quoted "ridiculous" numbers when he reached out to obtain quotes.
Patton said he's been negotiating insurance for the city for the past 20 years.
The city's new policy begins Jan. 1.
• Approved paying about $19,800 in bills.
• Approved designating a 1983 Pierce Arrow fire engine as surplus.
• Discussed a lawsuit filed against the city by former police officer Adam Dixon in closed session with no action taken.
• Commended Prestonsburg Tourism for several honors it received from the Kentucky Travel Industry Association. Discussed an article published about Prestonsburg in the Blue Ridge Country magazine.