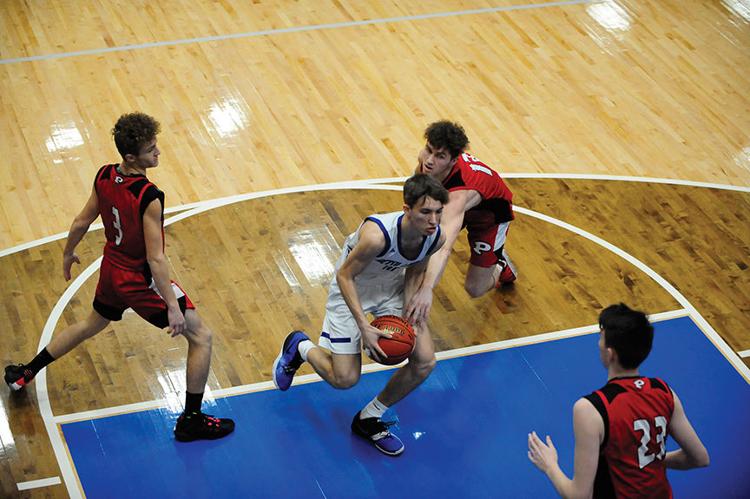 Betsy Layne dealt shorthanded Prestonsburg its 10th straight loss on Friday night, defeating the Blackcats 64-57 in a 58th District boys' basketball game at Junior Newsome Arena.
With the win, Betsy Layne improved to 12-7 overall and 3-1 in the 58th District.
Prestonsburg dropped to 6-11 overall and 1-3 in the district with the loss.
Betsy Layne shot 41.3 percent (19 of 46) from the field. The Bobcats were three of seven (42.9 percent) from three-point range.
Betsy Layne shot 65.7 percent (23 of 35) from the free throw line.
The Bobcats took control early. Betsy Layne led 11-0 before Prestonsburg answered. The Bobcats led 22-4 at the conclusion of the opening quarter but Prestonsburg livened up offensively. Betsy Layne led the Blackcats 30-22 at halftime.
Remaining out in front, Betsy Layne led 49-33 at the conclusion of the third quarter.
"I thought we came out with a lot of energy to start the game," Betsy Layne coach Brad Short commented, following his team's victory. "Then, we just got away from what was working for us. Any district win is a good one. I was proud of our boys and just hope we can continue to mature and play well going into the postseason."
Brady Robinson scored 17 points to lead Betsy Layne to the win. Robinson was two of four from three-point range.
Betsy Layne featured three scorers in double figures. Jordan Frazier added 14 points for the Bobcats while Chase Mims posted 10 points.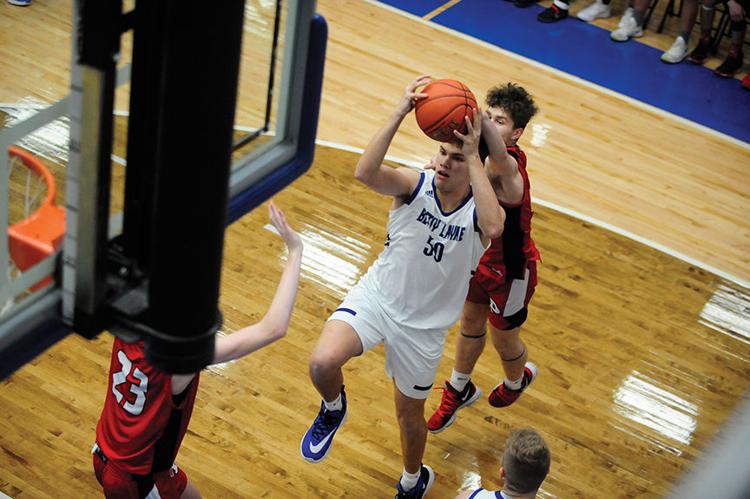 Flirting with a double-double for the Bobcats, Lukas Manns netted nine points and claimed eight rebounds.
The additional scorers for Betsy Layne were Andrew Kidd (five points), Connor Hopkins (four points), Byron Tackett (three points) and Jacob Rainey (two points).
Gunner Williams paced Prestonsburg with a game-high 19 points. Accompanying Williams in double figures, Kaleb Jarvis scored 12 points and Ryan Rose contributed 10 points.
Chipping in offensively, Adam Slone and Will Gullett added eight points apiece for the Blackcats in the setback.