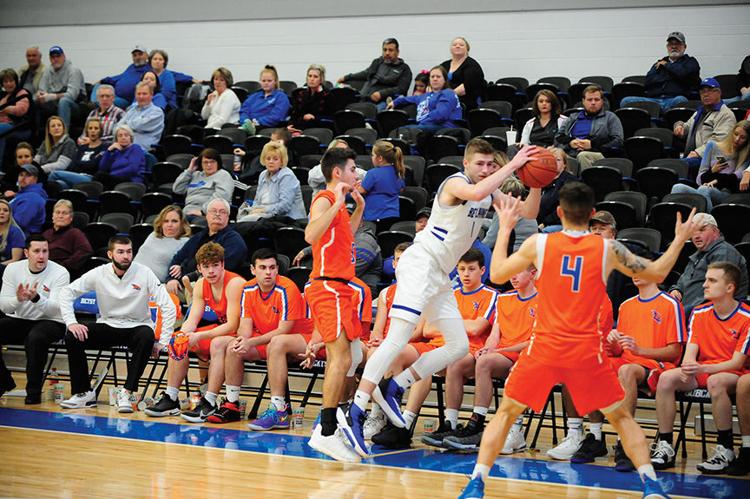 BETSY LAYNE — Betsy Layne pulled away to win its season opener on Monday night, defeating visiting 15th Region rival Pike Central 68-55 at Junior Newsome Arena.
Longtime 15th Region boys' basketball counterparts, Betsy Layne and Pike Central are scheduled to meet for another regular-season game on the Hawks' home gym floor January 27.
"I thought our boys played hard," Betsy Layne coach Brad Short commented, following his team's win in the season opener. "We made a lot of mistakes but the effort was there. We will continue to get better. I'm proud of them."
Three Betsy Layne players reached double figures in the scoring column in the season-opening victory. Lukas Manns paced the Bobcats with 19 points.
Following Manns in scoring for Betsy Layne, Brady Robinson added 17 points.
Jordan Frazier accompanied Manns and Robinson in double figures in scoring for the Bobcats, netting 15 points.
Both Chase Mims and Shawn Howell flirted with double figures in scoring for Betsy Layne, finishing with nine points and eight points, respectively.
Betsy Layne is scheduled to face Magoffin County in the Buffalo Wild Wings Shootout at Pike Central High School at 2 p.m. on Saturday.