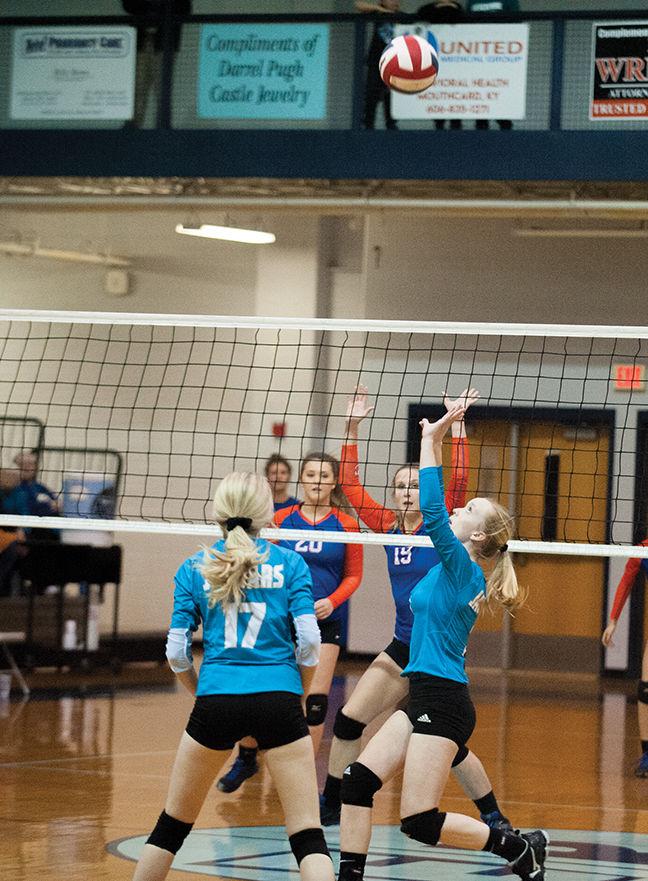 Floyd Central is ranked first in the Kentucky Volleyball Coaches Association's final Region 15 Top 5 Poll for the 2019 season.
Following an appearance in the KHSAA Volleyball State Tournament, Floyd Central ended the 2019 season 30-8.
North Oldham shut out Floyd Central 3-0 (25-12, 25-11, 25-8) in the opening round of the 2019 KHSAA Volleyball State Tournament at Valley High School in Louisville on Friday, Nov. 8.  
The Lady Jaguars, under the direction of first-year head coach Darlene Moore, won the 2019 58th District and 15th Region titles. As a team, Floyd Central recorded 1,211 kills, 275 blocks, 1,086 assists, 1,362 digs and 235 service aces in 38 matches (104 sets).
Pikeville suffered an upset loss to Pike County Central in the 15th Region Semifinals but is ranked second in the final region poll. The Lady Panthers concluded the 2019 season 30-8.
Pike County Central, which finished runner-up to Floyd Central in the 15th Region, occupies the third spot in the region poll. The Lady Hawks exited the 2019 season 21-10.
Former region frontrunner Paintsville is ranked fourth in the region poll. After falling to Floyd Central in the region semifinals, the Lady Tigers exited the 2019 season 28-9.  
After making an appearance in the region tournament and putting together a 21-9 record, East Ridge is ranked fifth.
Floyd Central is expected to enter the 2020 high school volleyball season as the Region 15 favorite.
Kentucky Volleyball Coaches Association (KVCA)
Final 2019 Region 15 Top 5 Poll
Floyd Central
Pikeville
Pike Central
Paintsville
East Ridge