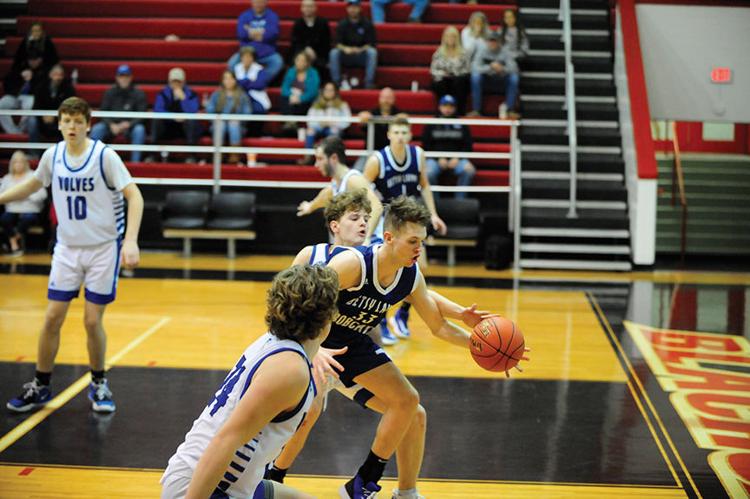 Floyd County boys' and girls' high school basketball teams are set to compete in holiday tournaments.
Betsy Layne is competing in the Buckhorn Lake Christmas Classic. Along with Betsy Layne and host Buckhorn, the Christmas Classic will feature Jackson City, Lee County, Owsley County and Raceland. The Bobcats entered the Buckhorn Lake Christmas Classic 5-3.
Floyd Central is taking the floor in neighboring Tennessee. The Jaguars are competing at the King of the Smokies in Pigeon Forge, Tenn. Floyd Central entered the King of the Smokies 2-6.
Even further south, Prestonsburg is competing in the Sunshine Classic in Daytona Beach, Fla. The Blackcats are 6-1 after notching back-to-back wins in the Hi-Tech Signs & Graphix Holiday Classic.
The Betsy Layne Ladycats (2-8) were competing in the Pat Price and James Watkins Holiday Invitational at Fleming County High School on Thursday. Results from a Betsy Layne-Bethlehem girls' basketball matchup were unavailable at press time.
The Prestonsburg Lady Blackcats (3-4) are in the field for Christmas at the Capital in Frankfort. The Prestonsburg girls' basketball team is poised to take the floor for the first time in 10 days on Friday.
The Floyd Central Lady Jaguars (4-3) are south as well. The Floyd Central girls' basketball team is set to compete at the Winter Shootout in Sevierville, Tenn.