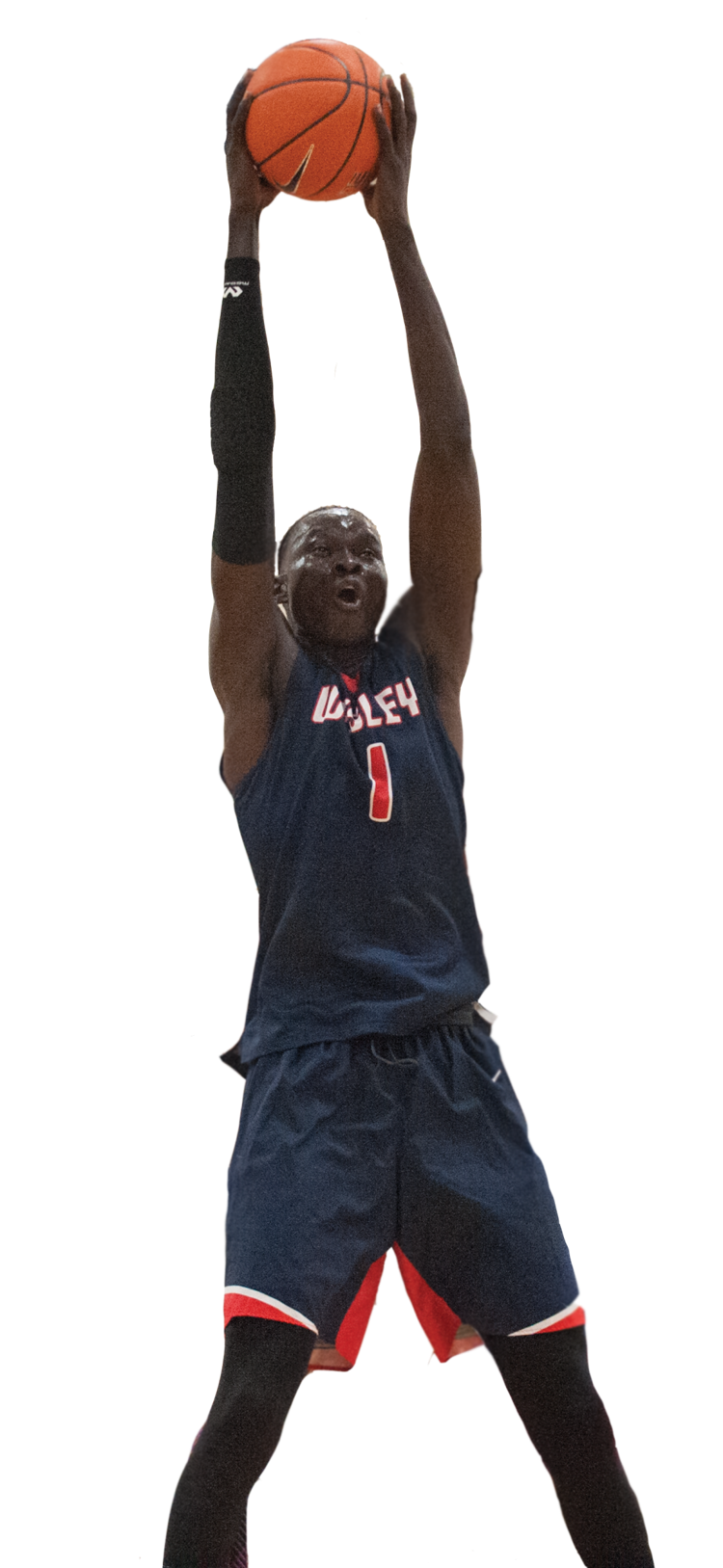 ALLEN — Wesley Christian senior forward Gabe Wuor (7 foot 1, 210 pounds) made his college choice official on the first day of the early signing period, inking a national letter of intent with Stetson University.
Wuor signed with Stetson during a ceremony held at  the Lucy Kinzer Memorial Gym on Wednesday afternoon. He is the first player to sign under first-year Wesley Christian head coach Randy Casey.
"It's a special day for me," said Casey. "Our goal is to produce the best kids, the best students and the best basketball players that we can. I've been blessed with one of the best right off the bat. This young man, Gabe (Wuor), is not only a great basketball player, but a great young man and a great student. The head coach at Stetson University has produced around, I'm guessing, 30 NBA players. So, Gabe is going to have an opportunity to not only get a college degree, but to possibly pursue his dream of playing professional basketball. He's going to use basketball. Basketball isn't going to use him. He's going to use basketball to make himself a better person and a better player. I'm very proud of him. Gabe is the first of many players that we're going to have sign here at Wesley Christian."
Stetson competes in the Atlantic Sun Conference, along with Florida Gulf Coast, North Alabama, Kennesaw State, Jacksonville, Liberty, North Florida, Lipscomb and NJIT.
"Gabe brings great size and rim protection with his length and his ability to face the basket as well as play with his back to the basket," Stetson University coach Donnie Jones said, shortly after the Wesley Christian senior's signing ceremony. "He has a high skill level on the perimeter, with the ability to both shoot and dribble the basketball. He is an incredible young man with a bright future. I'm so excited to coach him."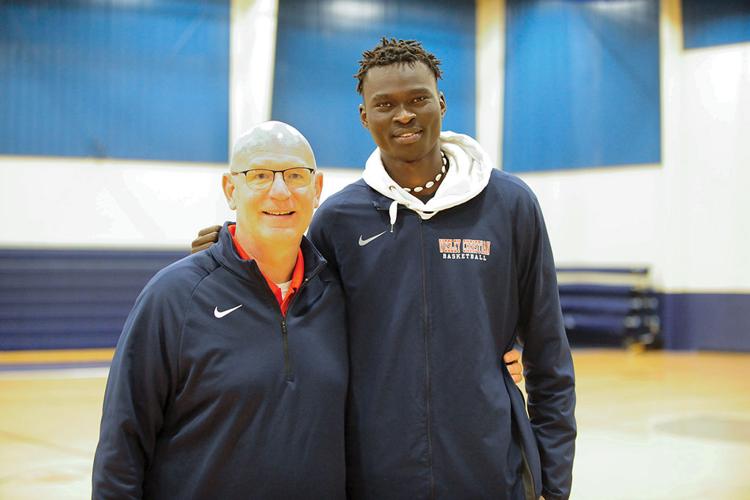 Wuor spent the 2018/2019 season at Trinity International School in Las Vegas, Nevada. Through his first three games at Wesley Christian in the 2019/2020 season, Wuor is averaging 14 points, nine rebounds and five blocks per outing. In his most recent outing, a game against Beckley Prep, Wuor delivered 18 points, seven rebounds, four blocked shots and two assists.
"I just want to say to anyone that if you have a dream or a goal, just think about what you owe to yourself, you were born to do something and you can achieve anything," Wuor said after signing with Stetson. "I just want to thank everyone, my host family, Chrissy (Preservati), Julia (Preservati) and Nick (Preservati), who couldn't be here today, for taking me in, and everyone here at the school. I want to thank c9oach (Casey) for being hard on us. I know that he is hard on us to make us better because life is never going to be easy. I thank everybody who is here today."
Stetson made a lasting impression on the Wesley Christian senior during a visit.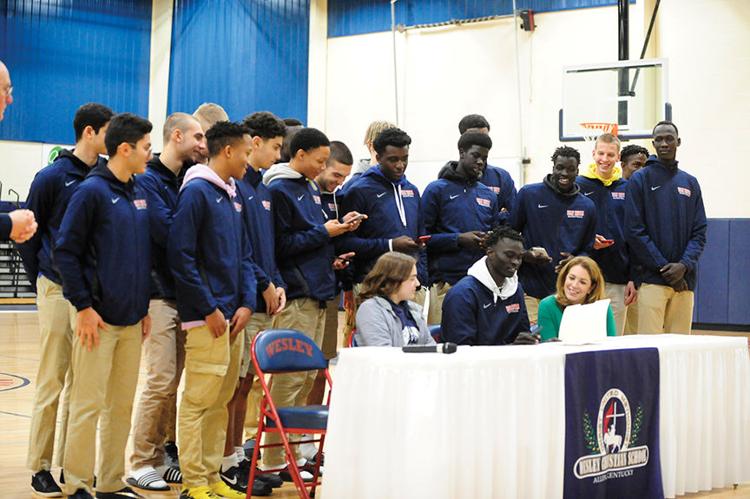 "I know that Stetson is a strong academic school and that's going to benefit me in the future," Wuor said. "When I arrived on campus I knew it was where I wanted to go. I had a lot of bigger schools pursuing me, but I didn't hesitate or have any second thoughts about choosing Stetson."
Wuor spent the summer participating in the DENG Camp, hosted and run by former NBA All-Star Luol Denug. At the camp held in July in Dallas, Wuor was named Most Improved Player.