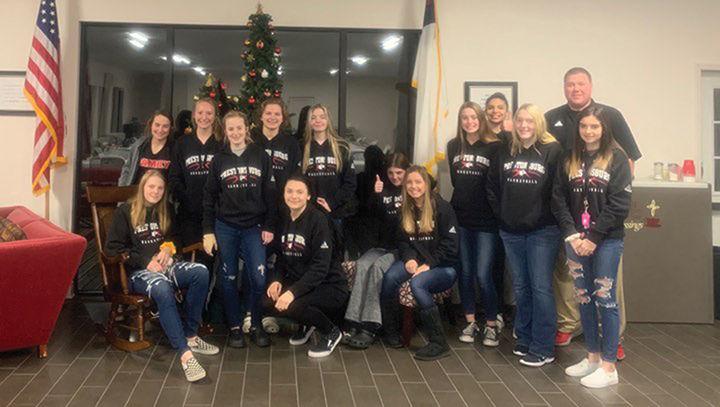 PRESTONSBURG — The Prestonsburg Lady Blackcats were into the holiday spirit after school on Thursday, wrapping Christmas presents for Community United Methodist Church.
Instead of returning to the floor for practice, Prestonsburg girls' basketball players and coaches spent the evening donating their time for a great cause.
"This is one of my favorite things we do," said Prestonsburg Coach Brandon Kidd. "This is the second year we have been able to do this and the girls love it. Seeing the girls' faces when they are wrapping the gifts and the joy they have is priceless as a coach."
Kidd has been committed to the community since he took over as the head coach of the Prestonsburg girls' basketball program.
"As coaches it's our job to teach these girls more than just basketball and this event allows us the chance to give back to our community and we love it," Kidd confided.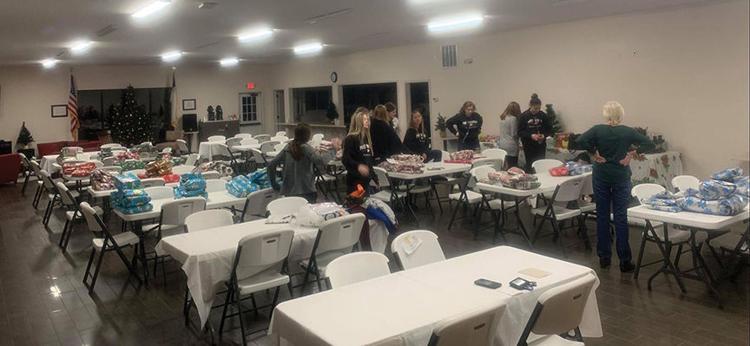 On the court, Prestonsburg was visiting county rival Floyd Central for a 58th District girls' basketball game on Tuesday evening. Results from the Prestonsburg-Floyd Central girls' basketball game were unavailable at press time.