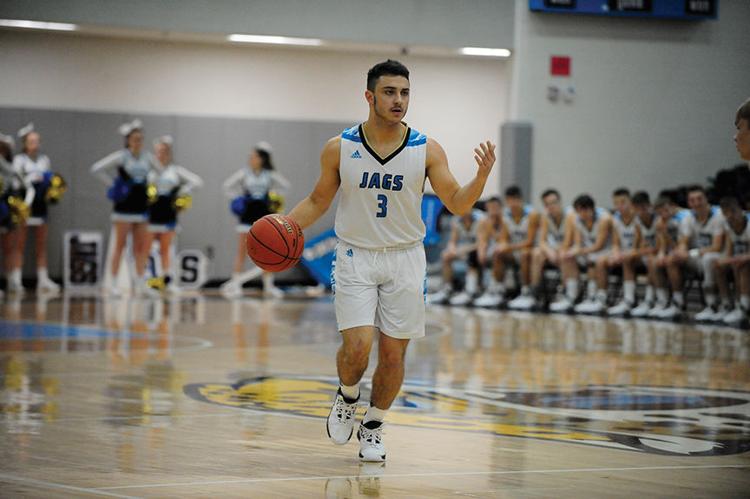 EASTERN — One day after dropping its season opener to Magoffin County, Floyd Central landed in the win column. The Jaguars defeated visiting Morgan County 61-51 in an early-season boys' high school basketball game on Tuesday night.
The triumph gave Alan Joe Moore his first win as Floyd Central head coach.
With the win, Floyd Central evened its record to 1-1.
Floyd Central shot 52.5 percent (21 of 40) from the field. The Jaguars shot 70.8 percent (17 of 24) from the free-throw line.
Recording a double-double, Brandon Little scored 22 points and pulled down 11 rebounds to lead Floyd Central to the win. Little was the only Floyd Central player to reach double figures in scoring or rebounding.
Narrowly missing double figures in scoring for the Jaguars, Dalton Boyd netted nine points.
Following Boyd in scoring for the Jaguars, Blake Slone and Marcus Thacker chipped in seven points apiece while Hayden Hall added six points.
Braden Moore (four points), Brody Buck (two points), Ronnie Sammons (two points) and Dalton Younce (two points) combined to account for the rest of the Jaguars' individual scoring.
Floyd Central is scheduled to face host Hazard in the D.J. Begley City/County Classic on Friday. Tip-off for the Floyd Central-Hazard boys' basketball game is set for 6:30 p.m.
Remaining in action over the weekend, Floyd Central is slated to meet host George Rogers Clark in The Showcase on Saturday. Tip-off for the Floyd Central-George Rogers Clark boys' basketball game is set for 6:00 p.m.