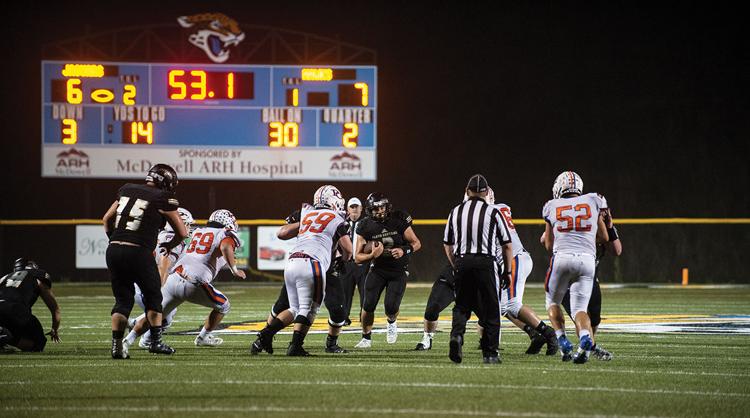 Floyd Central put up a fight last Friday night, but the Jaguars fell to district rival Pike Central 19-12.
The Jaguars defense did a good job of limiting the Hawks all night.
Quarterback Brant Potter had a good game for the Jaguars. Potter was eight for 13 passing for 130 yards and a TD. He also rushed for a team-high 57 yards and a score on 10 carries.
Potter found Noah Marcum two times on the night for 80 yards; one of Marcum's catches was a TD.
Pike Central held the potent Floyd Central run game in check, though. Dalton Boyd only rushed for 19 yards on 10 carries.
Brendan Evans had four catches for 26 yards and Gavin Martin hauled in two catches for no gain.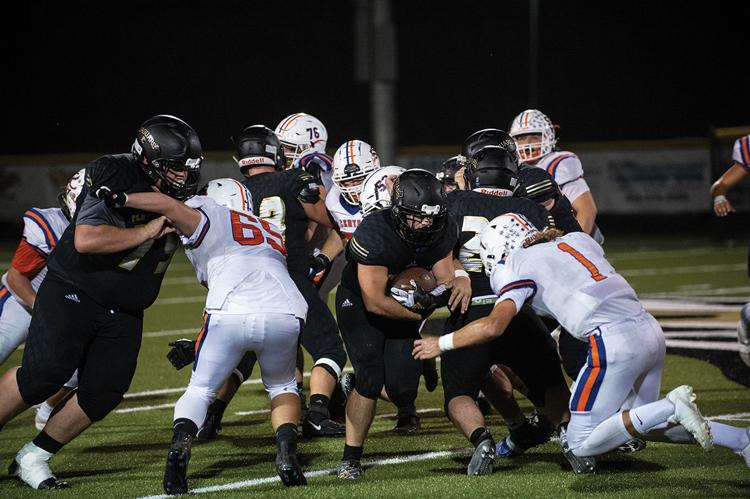 Marcum led the Floyd Central defense with 13 total tackles. Jordan Akers followed with seven tackles.
Floyd Central's defense couldn't stop Pike Central quarterback Tyler Hunt from running the ball. Hunt rushed for a game-high 128 yards and two TDs. Hunt was six for 11 passing for 62 yards.
Pike Central freshman running back Matt Anderson rushed for 109 yards and at TD.
Keegan Bentley had all six Pike Central catches for 62 yards.
Pike Central's Nate Roberts led the Hawks with a game-high 19 total tackles; four of those were for losses. Adrien Anthony added 10 total tackles.
Issac Hunt had the only interception of the game.
Floyd Central (2-4) is scheduled to host Belfry at 7:30 p.m. Friday.