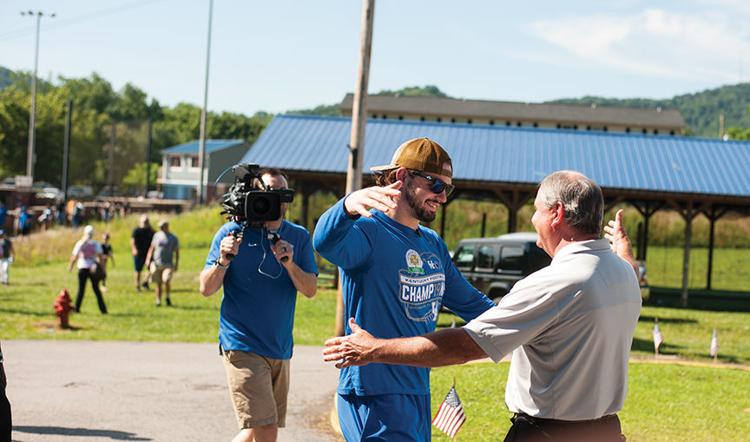 The Big Blue Caravan rolled into Paintsville Wednesday morning.
The caravan delivered the Citrus Bowl trophy and four University of Kentucky football players, including Paintsville's own Kash Daniel.
"It means a lot to me because I get to bring three of my best friends back here with me to see my hometown," Kash Daniel said. "They get to hear about it a bunch. I talk about it so much. Being in Lexington and me from Kentucky, they get to hear about me a lot. They get to see wild west Paintsville, I guess. It's pretty fun. To see all of these kids come out here, I got to talk to a bunch of Little League and Cal Ripken kids and see them and their parents and talk to them about having fun playing baseball and whatever sport they're playing to cherish it because it goes by so fast. To see these kids come in here and have a smile on their face and for us four to come here and give back to Paintsville and the people of Paintsville, it really means a lot to me and I couldn't be happier to be back."
Kash Daniel will be entering his senior season at UK.
Kash Daniel had a big junior season for the Wildcats. The starting linebacker had 84 total tackles including 42 solo tackles and a sack last season. The Wildcats finished with a 10-3 record and won the Citrus Bowl with a 27-24 win over Penn State on New Year's Day.
For an hour and 1/2, the residents of Johnson County and Paintsville came out to show support of Kash Daniel and his teammates.