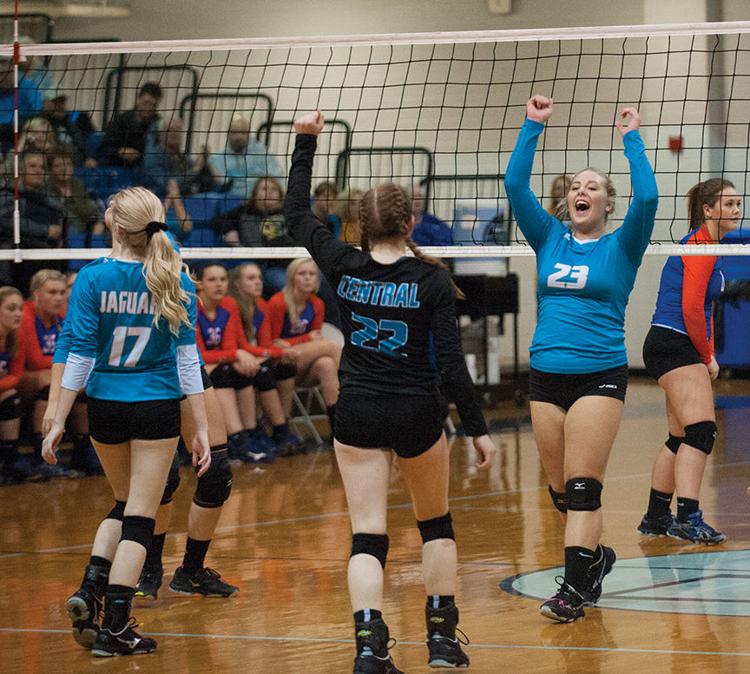 Floyd Central is ready to get down to business at the KHSAA Volleyball State Tournament Friday morning.
The Lady Jaguars will take on North Oldham in the opening round of the state tournament Friday morning at 11:00 a.m.
Floyd Central enters the state tournament with a 30-7 record. The Lady Jaguars won their first-ever 15th Region championship in just their third year as a school. Floyd Central lost in the 15th Region championship game to Paintsville the last two seasons.
Floyd Central is on a nine-match win streak entering the tournament as well.
On the season, Jaden Hall leads the Lady Jaguar hitters at the net with 280 kills, 10 blocks, 37 assists, 280 digs and 40 aces. Caroline Parsons leads Floyd Central in assists with 480; she has also added 17 kills, four blocks, 110 digs and 32 aces. Amelia Wallace has 428 assists, 62 kills, 38 digs and five assists. Casey Howard has 180 kills, 82 blocks, 11 assists, 20 digs and an ace. Allison Turner follows with 186 kills, 78 blocks, 22 assists, 58 digs and 48 aces. Allyson Stumbo has 182 kills, 50 blocks, 31 assists, 43 digs and an ace. Gabrielle Howard has 178 kills, 35 blocks, eight assists and 19 digs.
North Oldham enters the KHSAA State Volleyball Tournament as the 8th Region champions.
North Oldham is 28-8 on the season. The Lady Mustangs are on a five-match win streak.
The Lady Mustangs will be making their sixth straight appearance at the state tournament.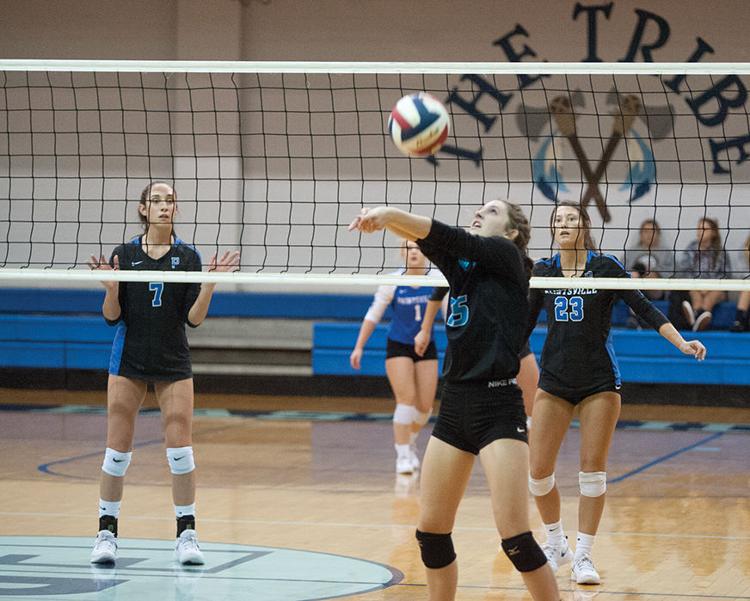 On the season, Addison Foote leads the way for North Oldham up front. Foote has a team-high 341 kills this season. She also has 243 digs on the year as well.
Brie Postema has racked up the assists this season for the Lady Mustangs. Postema has a team-high 888 assists. Karley McNeil leads North Oldham with 365 digs. Brooke Bennett leads the team with 43 aces. Emily Goddin leads the team with 55 blocks.
The winner of the North Oldham/Floyd Central match will move on to face the winner of Campbell County/Owensboro Catholic in the second round of the tournament Saturday at 1:00 p.m.
Floyd Central will take on North Oldham at 11 a.m. Friday morning at Valley High School in the opening round of the KHSAA Volleyball State Tournament.