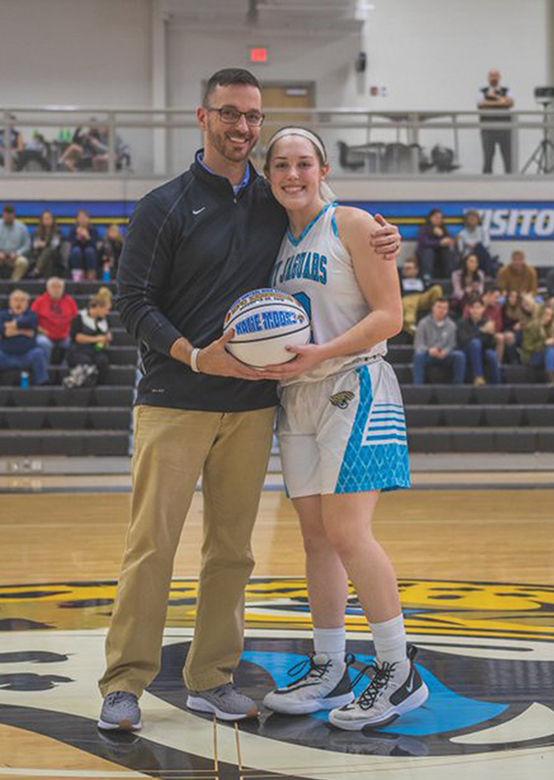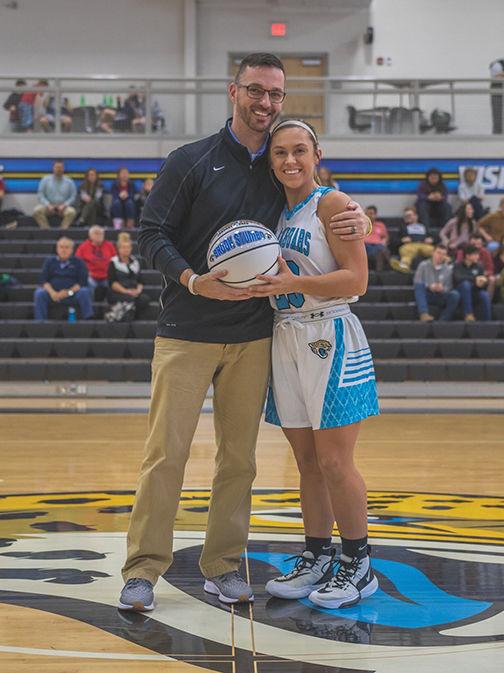 Floyd Central returned to the win column on Tuesday night, defeating visiting Knott Central 59-50 in a girls' high school basketball game.
With the win, Floyd Central improved to 7-5.
Knott Central dropped to 11-7 with the loss.
Executing well offensively in the game versus Knott County Central, a 14th Region title contender, Floyd Central connected on over 60 percent of its shot attempts inside the arc.
Floyd Central shot 63.4 percent (26 of 41) from the field. The Lady Jaguars were four of eight from three-point range.
Floyd Central finished three of six from the free-throw line.
Narrowly missing a double-double, Grace Martin scored 16 points and pulled down nine rebounds to lead Floyd Central to the win. Martin connected on all of her shot attempts in Floyd Central's victory.
Floyd Central featured four scorers in double figures. Kennedy Harvel netted 13 points for Floyd Central while Brook Stumbo added 11 points and Katie Moore contributed 10 points.
Floyd Central shook off a slow start to claim the victory. Knott Central outscored the Lady Lady Jaguars 15-11 in the opening quarter. However, Knott Central was limited to 14 points in the second and third quarters. Floyd Central battled back to lead 23-21 at halftime and outscored former 14th Region frontrunner Knott Central 20-9 in the third quarter.
Exiting the game outside of double figures, Jada Johnson (eight points) and Kamryn Shannon (one point) combined to round out Floyd Central's individual scoring.
Keara Mullins paced Knott Central with a game-high 18 points.
Presley Fletcher accompanied Mullins in double figures for Knott County Central, netting 11 points.
Narrowly missing double figures in scoring for the Lady Patriots, Abby Maggard posted nine points. Maggard left Floyd Central for Knott Central during the offseason.
Border rivals, Floyd Central and Knott Central aren't scheduled to meet again during the current season.