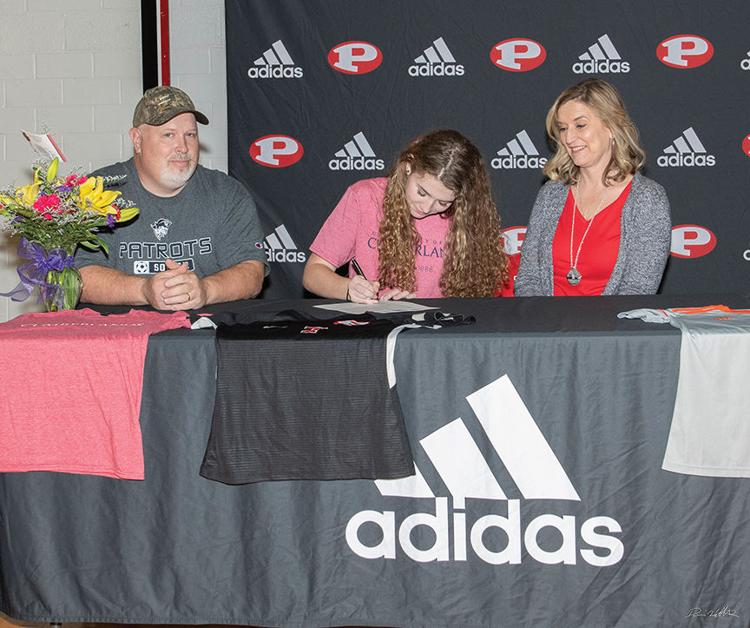 PRESTONSBURG — Prestonsburg High School senior midfielder Makayla Ousley signed with the University of the Cumberlands women's soccer program during a ceremony held at PHS on Friday, Dec. 6.
Ousley committed to Cumberlands earlier in the year. Ousley became the state's all-time leader in assists during the 2019 girls' high school soccer season.
"Makayla graduates as the all-time leading assist getter in KHSAA history with 117," said Prestonsburg Coach Paul Burchett. "She has been an enormous part of the success our program has had over the last four years. She is what I would call a soccer junkie. She is a tireless worker with great technical ability. A coach's dream for a midfielder. She is an even better person off the field. I'm excited to follow her college career and continue to watch her develop as a person. We will miss her greatly."
Ousley recorded 43 assists and netted 35 goals for Prestonsburg during her senior season.
"Makayla is a blue collar, hardworking player who strikes the ball well from distance," said Cumberlands Coach Stephen Hamilton. "She wins 50/50 balls in the air and on the ground. She has good vision and excels at simple accurate passes. She works on both sides of the ball and transitions well from having the ball to defending. She is a team player with high character."
Cumberlands competes in the Mid-South Conference (MSC).