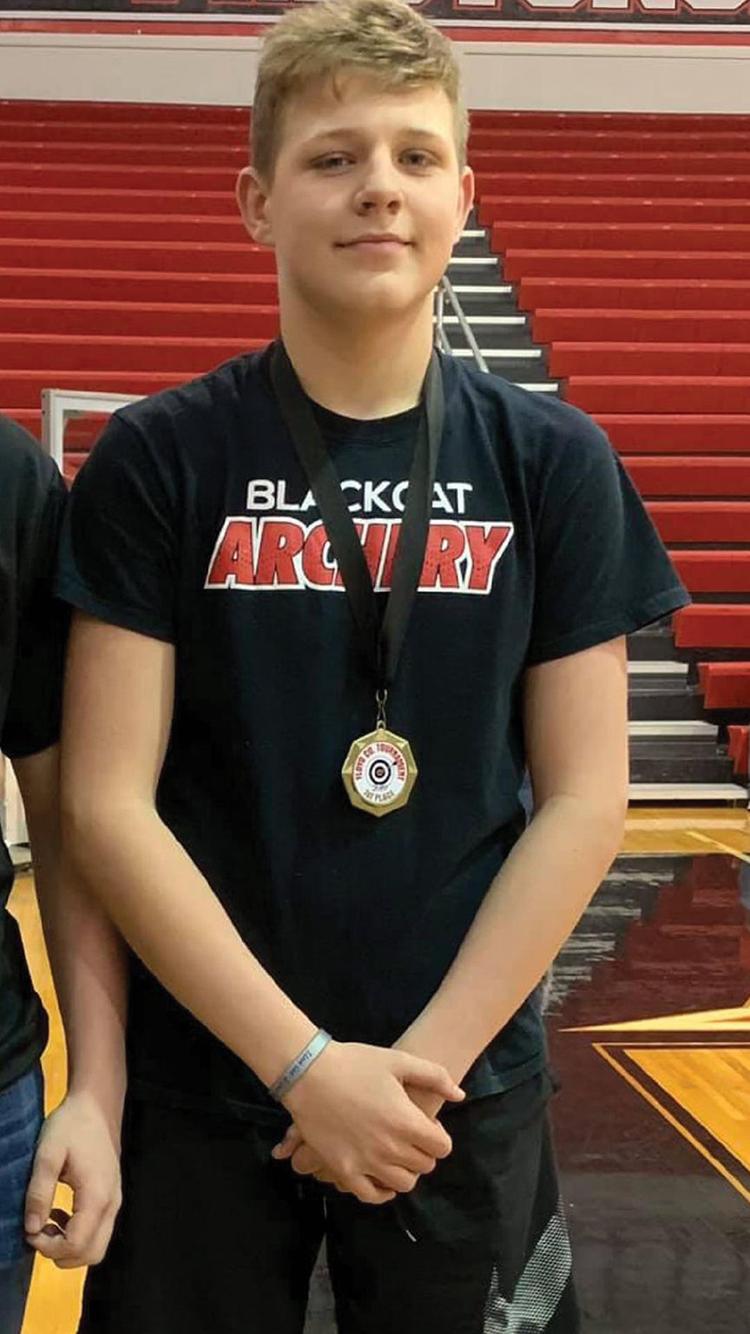 PRESTONSBURG — A trio of archers from the Blackcat Archery program are set to compete in the NASP Championship at the Music City Event Center in Nashville on Saturday. Treyton Hackworth (fifth grade, PES), Brayden Goble (eighth grade, AMS) and Jillian Link (10th grade, PHS) will represent Prestonsburg in the national event, formerly known as the World Tournament.
All three Prestonsburg teams qualified for the NASP Championship. Prestonsburg Elementary School recorded the highest ranking, which was 30th in the nation. To qualify as an individual, an archer had to rank in the Top 100 in their division. Hackworth ranked eighth in the nation.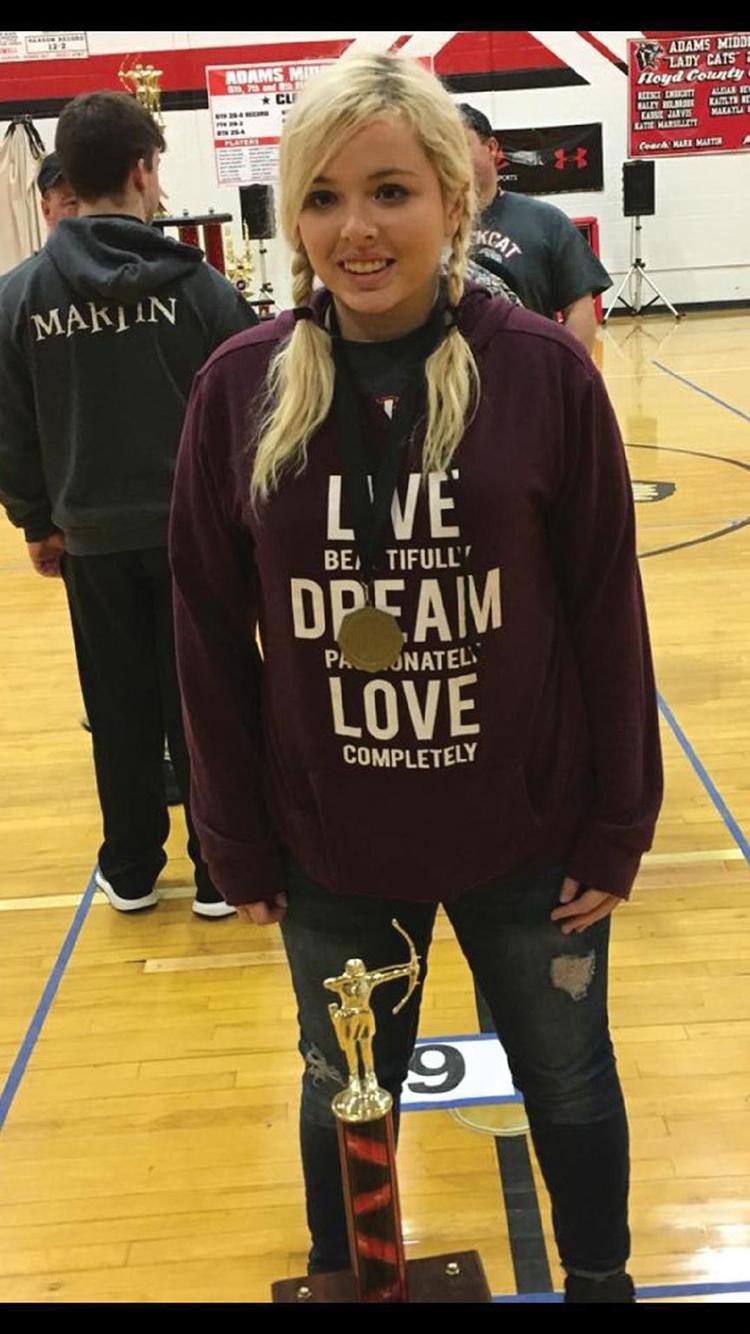 The Prestonsburg coaches decided to allow the three individual qualifiers from each team to participate in the NASP Championship.
The Blackcat Archery program is made up of teams from PES, AMS and PHS. AMS has never been outscored in district or regional competition since archery was introduced in Floyd County with the first tournament in 2005. PHS started archery during the 2009-10 schoolyear and is undefeated in district and regional NASP competition. PES wrapped up its first year of competition on top, capturing district and regional titles.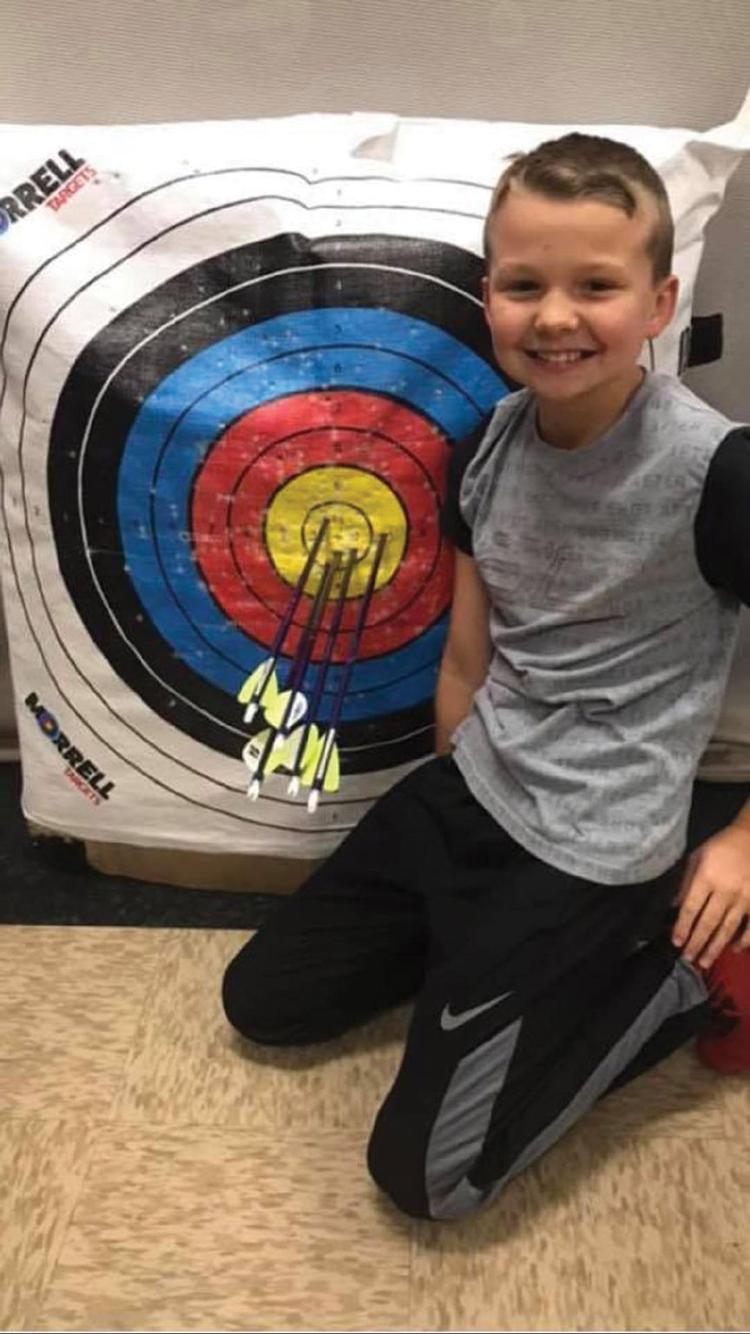 Blackcat Archery is expected to excel once again in the 2019-20 schoolyear. PHS is due to field its best team yet.
Blackcat archery coaches for the 2018/2019 schoolyear were Sherman Holliday, Norm Marcum, Kristi Holliday, Bud Wireman, Jimmy Stratton and Dennis Handshoe.