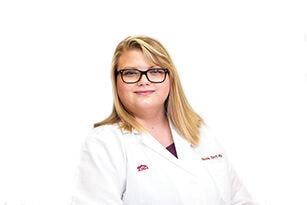 McDowell ARH Hospital announced recently it has welcomed Brooke Bays, MSN, APRN, NP-C to its medical team.
Bays received both her bachelor of science in Nursing and master of science in Nursing from the University of the Cumberlands in Cumberland, and is a board-certified advanced practice registered nurse, specializing in cardiac care.
Bays has four years of experience in the Cardiac Cath Lab and Intensive/Critical Care.
According to a statement from ARH, Bays is a versatile and passionate member of the organization's cardiac care team.
"Cardiac care is vital to all individuals and I hope to continue working to help improve accessibility to cardiac care in our community" said Brooke Bays, ARH Cardiology-Nurse Practitioner. Bays provides cardiac assessments, cardiac health education, cardiac diagnosis, and provides specialized patient centered treatment for cardiac disease.
Bays also sees cardiac patients at Highlands ARH Regional Medical Center in Prestonsburg.
"We are pleased to have Brooke join our staff at the ARH McDowell Clinic," said Russ Barker, McDowell ARH community CEO. "Brooke has such a compassion for patients, and we are excited to have her join our healthcare team."
Bays is accepting new patients at ARH McDowell Clinic, located at 9879 Ky. 122 in McDowell.  For more information or to schedule an appointment, call, (606) 377-3462.