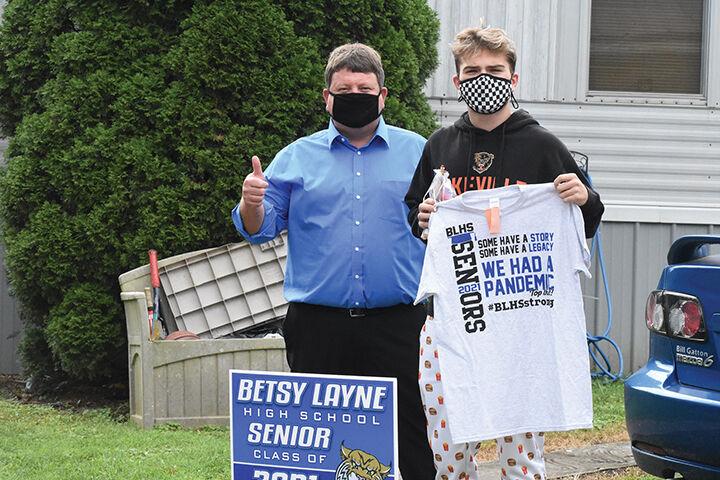 As schools prepare to begin or have already begun, Betsy Layne High School faculty and staff embarked a small journey throughout the area as they delivered care packages to more than 90 seniors to show their support during such a difficult school year.
On Thursday, Sept. 9, Betsy Layne faculty and staff prepared and delivered care packages to more than 90 seniors throughout the area in order to show their support for the upcoming school year, which will be unlike any other due to the COVID-19 pandemic.
According to Betsy Layne teacher and senior sponsor Amy Ratliff, this school year is going to difficult on the teachers, so they can sympathize with how difficult it will be on the kids, especially the senior class. Ratliff said that not being able to start the year with their friends and missing out on early chances to create memories during their final year of high school.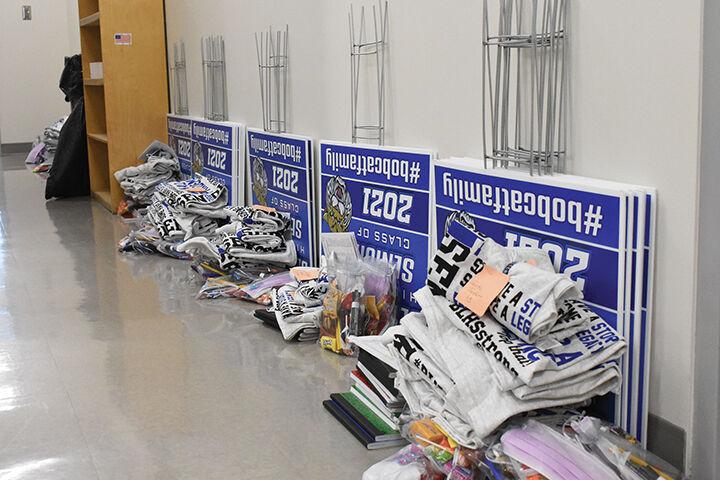 The staff at Betsy Layne, recognizing this, decided to get each senior a care package, which included a number of items such as a senior yard sign and a T-shirt which was donated by 95th Dist. State Rep. Ashley Tackett-Laferty.
Each student also has a handwritten notes written by our attendee clerk, teachers and people in the community," Brandy Justice a Betsy Layne teacher and senior/junior sponsor said. "They've all kind of come together to help us provide something special for our seniors."
One of the things on which the staff at Betsy Layne prides itself, according to Ratliff, is the relationships it forms with their students. They, Ratliff said, thought it would be a great idea for each student to receive a handwritten note from a member of the faculty.
"This isn't just some letter that says 'hope you have a great year,' this letter lets them know that we care about them and we pride ourselves in personally knowing our students," Ratliff said.
Tackett-Laferty, who helped delivery several packages, said she, along with the school, wanted to show the seniors their support in such a difficult time. Tackett-Laferty, who is a Bobcat alum, added that she was happy when the school reached out to her to inquire about doing something special for the seniors.
"I was thrilled that they reached out and we had the opportunity to donate some shirts that way we can show them they're more supported than ever," Tackett-Laferty said. "We just want them to know that we're very supportive of them and their futures and that we're very excited about the school year."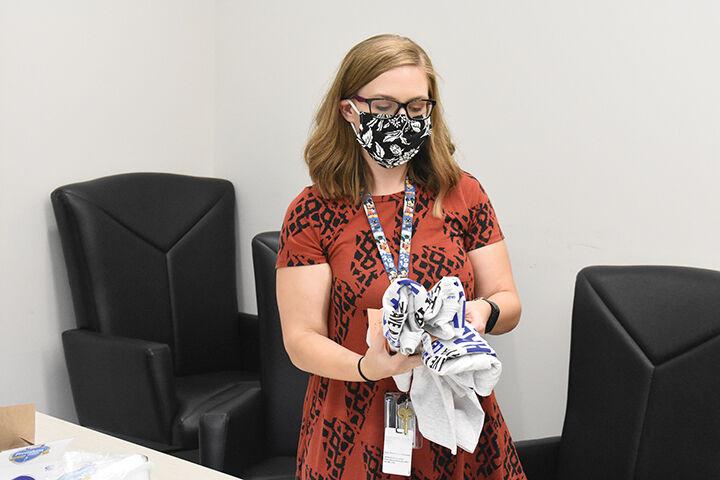 Floyd County Board of Education Superintendent Danny Adkins said that he is very proud of the Betsy Layne family for the work and support they show their students.
"The administration at Betsy Layne High School always go the extra mile for their students," Adkins said. "I'm so proud of the work they do to ensure they operate a student-centered school. I'm very proud of our Betsy Layne family."