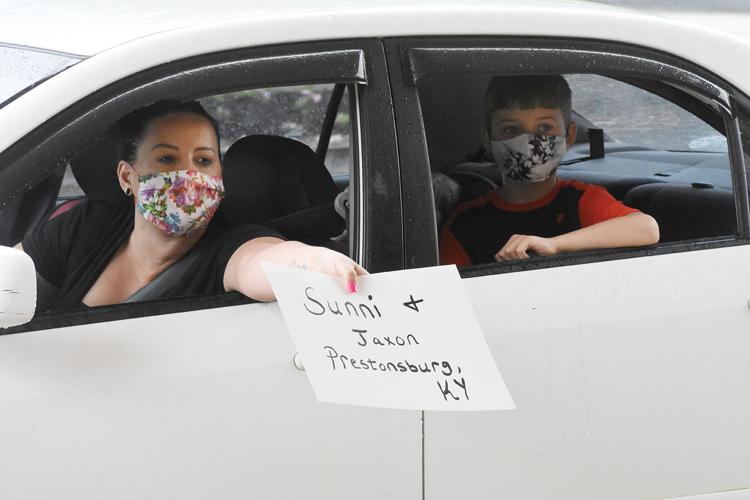 Prestonsburg Tourism partners for 'Show us your mask' event
2020 has brought a number of changes since its arrival in January, and one of those — the COVID-19 virus — has drastically changed how we live our everyday lives.
Thanks to a partnership between Prestonsburg Tourism and documentary photographer Malcom Wilson, area residents were given a opportunity to have their photo taken while sporting arguably the biggest outward sign of these changes ... our masks.
On June 18, residents from around the region were invited to come by the Mountain Arts Center in Prestonsburg where they could have their pictures taken while sporting their favorite mask from inside their respective vehicles. The "Show Us Your Mask" portrait project was a partnership between Prestonsburg Tourism and Wilson, a Letcher County native, according to Tourism Executive Director Samantha Johnson.
"He (Malcom) just captured the real essence of our people here and what we're really about so well," Johnson said. "We're in a time like never before, where 2020 has been a lot of changes. One of the biggest has been our masks of course and its kind of at a crossroads where I know that some people don't like it and people don't want to do it.
"But, especially here in Appalachia, we are very strongly taking care of our neighbors and we're about taking care of each other and being a family," she added.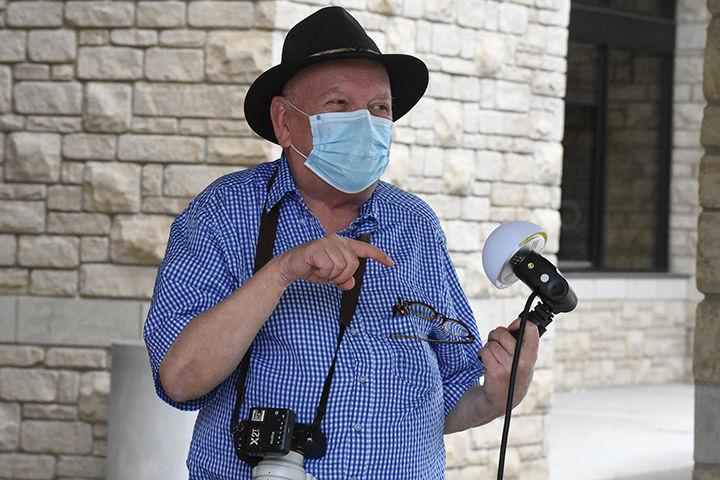 According to Wilson, he has been a photographer for approximately 40 years and in that time he has been a photojournalist in Cincinnati, Ohio, as well as a commercial photographer. However, being from the mountains, Wilson said his heart was always in Appalachia.
"I document the Appalachian way of life," Wilson said. "So we can tell our own story from here in the mountains. I actually had a dream about this project,  woke up the next morning and seldom remember dreams, but I remembered this."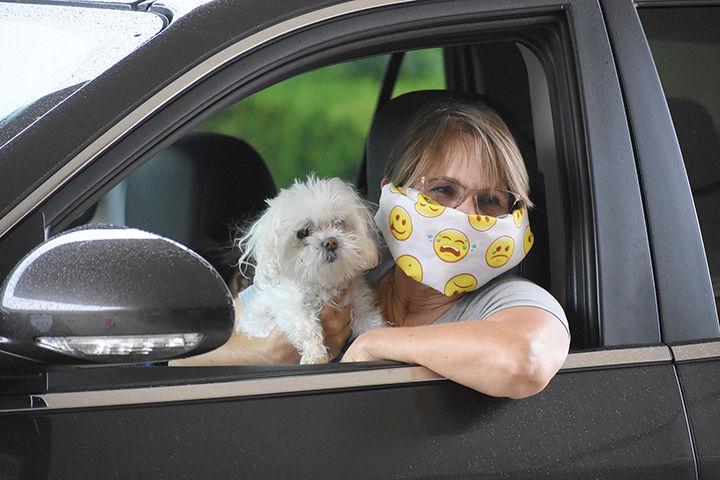 The reason Wilson said he wanted to do this project is because, due to COVID-19, he has not been able to get out and about like he normally does, adding that he hasn't even been able to enjoy the simple pleasure of "driving down a back road, just to snap a few shots." However, he has also experienced significant changes in his home life due to the virus as well. According to Wilson, he and his wife, who works at a long-term care facility, have had to make changes, so much so that they even live on opposite sides of their home, just to ensure social distancing.
"About the only time we really get to see each other is on our back deck, about 20 feet apart, after she gets home from work," Wilson said. "And I started documenting our lives together and it's probably the most personal photo essay I've ever done, and I've done hundreds of them before."
Wilson said he originally launched the project in Letcher County, but there wasn't a lot of turnout and just as he thought the project from his dreams was about to be "dead in the water," a friend reached out and asked one simple question, "what about the 'Burg?"
Within a short amount of time, Wilson said the project began to "spin out of control" due to the support and involvement from the city, Prestonsburg Tourism and the Mountain Arts Center and as of 11 a.m. on the day of the event, Wilson said he had already taken 20 individuals' photos.
"It just amazes me that we don't quite remember or have a grasp on what happened in 1918 with the Spanish Flu," Wilson said. "And I'm hoping with technology and people like me trying to to tell the stories, that 100 years from now, when there may be another pandemic, people can look back on this history to learn how we dealt with this, so it can maybe help them.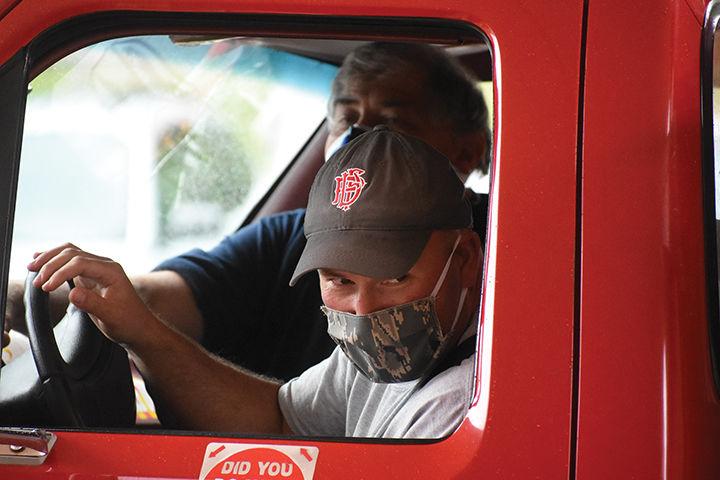 "We just need to make it easier and easier for the next generations," he added.
The work done on the project will be housed with Wilson's whole 40-year collection of documentary work at the University of Kentucky Special Collections Photo Archives. Wilson said that his work related to COVID will also be housed at the University of Pikeville Special Collections.