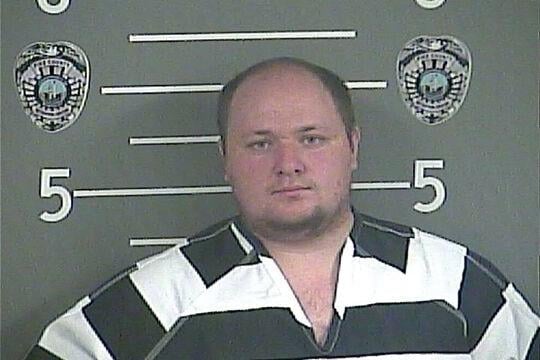 A deputy jailer at the Floyd County Jail was arrested over the weekend after an investigation by the Floyd County Sheriff's Office allegedly found that he was attempting to bring drugs and other contraband into the jail.
According to an arrest citation by Deputy Oliver Little, on Sept. 5, he and Deputy Justin Szymchack were contacted by Lt. Brad Fields, with the jail, who reported jail officials had received information that Deputy Jailer Dustin W. Johnson, 24, of Creekside Lane, Minnie, was attempting to deliver narcotics into the jail.
Further, the citation said, the deputies were informed that Johnson had narcotics in his car, which was parked on jail property. Szymchack, the citation said, deployed K9 Unit Drago, who indicated that drugs were present in Johnson's vehicle.
Little wrote that the deputies, along with Fields, contacted Johnson and asked if they could search his vehicle. Johnson, the citation said, consented to the search and opened his vehicle, standing present while the search was conducted.
The citation said that, while deputies were searching the vehicle's trunk, they found several individually-wrapped bags containing a clear, crystal-like substance believed to be methamphetamine, several plastic bags containing orange pills identified as suboxone, as well as several bags of a green, leafy substance believed to be marijuana. Officers also found a large bag of a brown, leafy substance believed to be tobacco, several loose cigarettes, a cell phone with a charger and a large bag containing e-cigarettes and "vape juice."
After being read his rights, the citation said, Johnson admitted he was planning to deliver the items to an inmate inside the jail and had just not had a chance to get the items in yet. Johnson, the citation said, told officers he had been paid $1,500 to bring the items to the inmate and he had done it two other times over the last two months.
Johnson was lodged in the Pike County Detention Center on charges of first-degree promoting contraband, first-degree trafficking in a controlled substance (methamphetamine), second-degree trafficking in a controlled substance (unspecified), third-degree trafficking in a controlled substance, possession of drug paraphernalia, trafficking in marijuana and second-degree official misconduct.