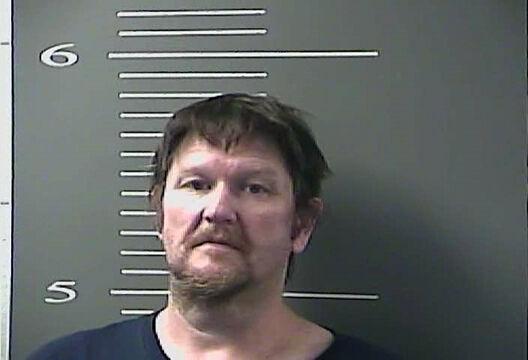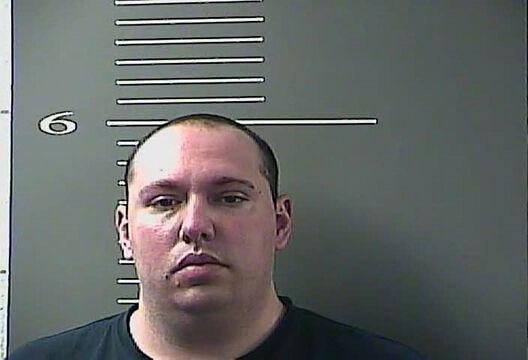 A Floyd County man was arrested on several charges recently after he allegedly led police in Lawrence County on a high-speed chase after a shoplifting incident at the Louisa Walmart.
According to court documents, on March 23, Louisa Police Officer Steven Wilburn was at the Louisa Walmart speaking with the manager about a theft case when the manager was alerted by a clerk that a man went by her with a buggy full of merchandise for which he couldn't produce a receipt.
Wilburn wrote in the citation that he saw the male, later identified as Ale Keith, 46, of Branhams Creek Road, Mallie, pushing a buggy very quickly out the door.
Wilburn, the citation said, began walking toward the Keith, who approached a 2006 Buick Lucerne, opened the back door and threw a tote bag into the car.
The citation said Wilburn yelled at the Keith, who looked at the officer, then jumped into the back seat and told the driver, later identified as Rickey Conley, 32, of Lackey Hollow, Lackey, to drive.
Wilburn wrote that he beat on the car's trunk and yelled for them to stop, but Conley looked back at the officer, then drove off, running two stop signs at the end of the parking lot.
The citation said Wilburn saw the car to run another stop sign then pass two cars in the opposite lane of traffic going toward U.S. 23. The vehicle, Wilburn wrote, then ran a red light and pulled out in front of a fire truck which was traveling south on U.S. 23 with its emergency warning equipment activated.
Wilburn wrote that he gave the vehicle information to Lawrence County Sheriff's Deputy JC Kirk, who was stationary on U.S. 23 when he saw the Buick go by at 78 mph.
Kirk, the citation said, turned on the vehicle which traveled for a bit longer before pulling over.
Kirk wrote in court documents that, after the vehicle was stopped, a subsequent search revealed multiple items, ranging from food to household items, in the blue tote Wilburn described. In addition, the citation said, other items were found inside the vehicle.
In total, Kirk wrote, more than $592 in stolen items were located in the vehicle.
Keith, court documents said, told the officers that Conley gave him the items in the tote bag while still inside Walmart and that Keith took them to the vehicle, as he was asked to do.
Both men were lodged in the Big Sandy Regional Detention Center in Paintsville. Conley was charged with theft, first-degree fleeing or evading police (motor vehicle) and traffic charges. Keith was charged with third-degree burglary, theft, second-degree fleeing or evading police (on foot) and failure to appear in court.