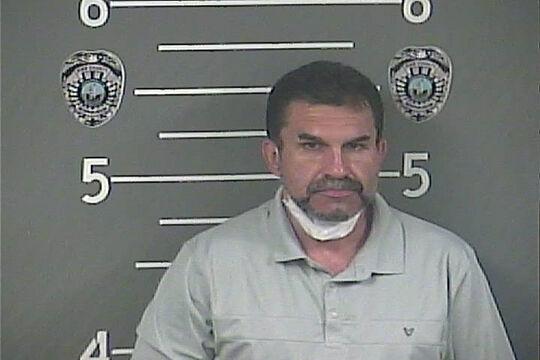 A man facing charges in connection with the 2020 death of a Pike County man in a Floyd County motel was sentenced last week to serve two years in prison in connection with a 2019 methamphetamine possession charge.
On March 26, Pike Circuit Judge Eddy Coleman sentenced Enos E. Little, 47, formerly of Pike County, to two years in prison, to serve.
Little also faces charges including trafficking in methamphetamine and trafficking in marijuana in Pike County related to a 2020 case. However, the most serious charges Little faces are kidnapping and murder in relation to the death of Wesley Hook in an incident authorities have said is believed to have occurred at the Alpike Motel in Ivel.
A Floyd grand jury in October indicted Little, along with Eric Deleon, 33, of Josephine Court, Nicholasville, and Krystle Williams, 33, of Julius Avenue, Pikeville, on charges of kidnapping and murder, while Williams and Deleon were also indicted on charges of tampering with evidence.
According to the indictment, on June 11, Deleon, Little and Williams, working in complicity with each other, unlawfully restrained Hook or aided others in unlawfully restraining him with Hook ultimately not being released alive.
In addition, the indictments charge, Deleon, Little and Williams "wantonly engaged in conduct that created a grave risk of death to another, thereby causing the death of Wesley Hook, who was being unlawfully restrained against his will."
After Hook's family reported him missing in June, Pikeville Police have said, officers were led to a burned car in Pike County belonging to Hook's dad and which Hook drove. The vehicle had been burned and abandoned, police said, and human remains were found in the vehicle.
Officers have said in previous interviews that the investigation into the case led them to believe Hook had been murdered at the Alpike Motel in Ivel, then the car and body were transported into Pike County where the vehicle was burned and abandoned.
Little remained lodged in the Pike County Detention Center as of presstime on March 29.