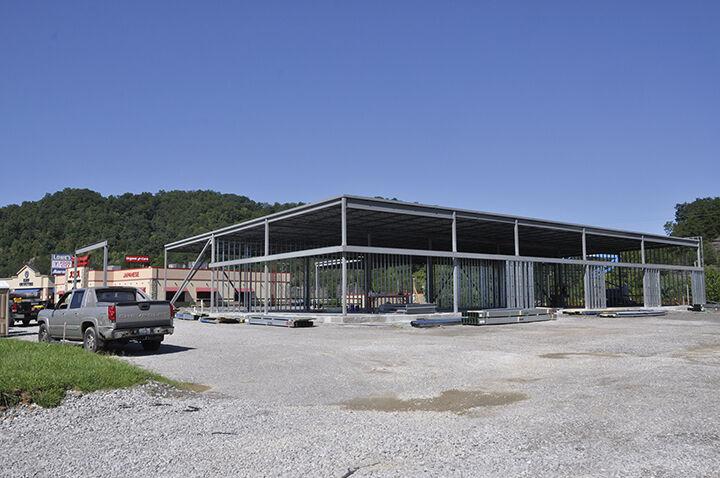 Officials have shared more information on the larger Goodwill retail store that is currently being constructed in Pikeville.
Goodwill's new 10,000-square-foot retail store will be located along Lee Avenue across from the Pike County Public Library, and it will replace the smaller store that was located in Coal Run. The new Goodwill store will offer a selection of clothing, accessories and various household items, and it will feature a drive-through component along the side of the building, where members of the community can come and drop off gently used items for donations.
Currently, the new store is set to open in December this year, but that date may be postponed to January, depending on any potential delays in construction.
Jill Fraley Dotson, Pikeville's Executive Director of Economic Development, expressed her enthusiasm for the opening of Pikeville's new Goodwill retail store.
"We look forward to welcoming Goodwill to our Pikeville business community," Dotson said. "Job creation is an important part of our city's future."
Mark Daniel, Goodwill Industries' vice president of operations, said that employees who worked in the previous location will transition to the new site once it opens, and there will be about a dozen additional available jobs. The company will start accepting applications for these positions about 30-45 days before the store's full opening, and the public will be notified when applications are available. When the applications become available, people can apply by visiting, goodwillky.org, and clicking the "Join Our Team" tab.
"We're very excited to be in Pike County and in Pikeville," Daniel said.