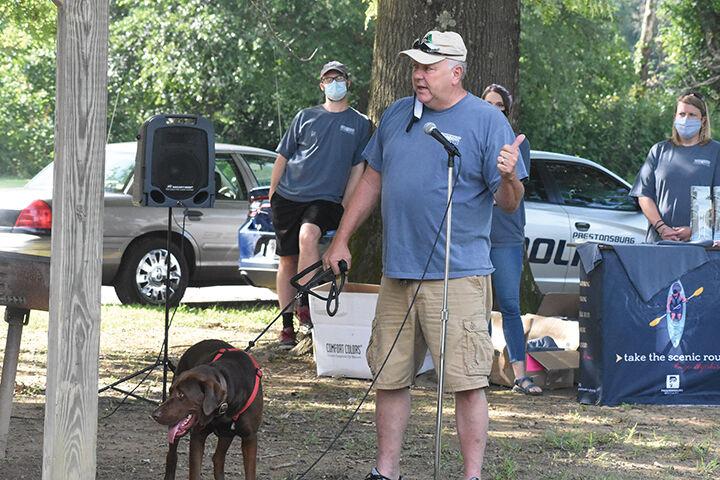 This past weekend, county and state officials, along with countless bike riders, packed into Archer Park for the grand opening of the city's newest project, the Prestonsburg Passage.
On Saturday, Sept. 5, the city of Prestonsburg held the grand opening for its newest tourist and outdoor attraction the Prestonsburg Passage, which Mayor Les Stapleton said will give the people of Prestonsburg and Floyd County a safe way to enjoy the outdoors.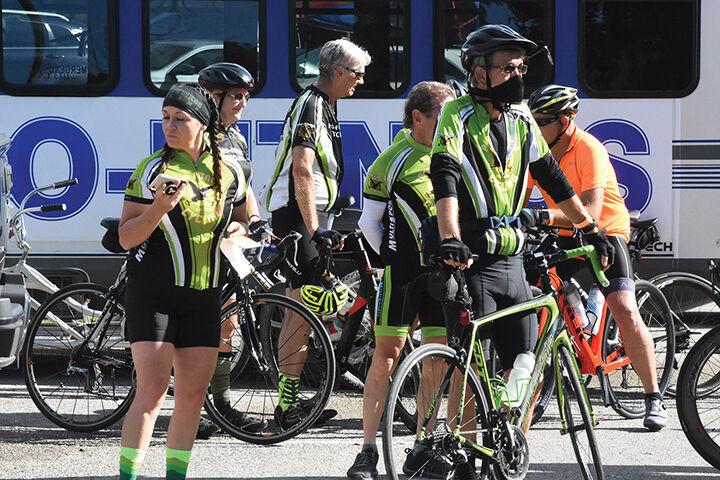 "When this was first going on, there was a lot of people who I would say, were not very happy with the trail," Stapleton said. "It's taken some time to get here and I think they have seen that it's not going to be a route for nefarious people to travel up and down. Everybody is now buying into it and I think those who weren't for it are seeing the great benefit for the people in our area."
Stapleton said the project was constructed to continue moving Prestonsburg and Floyd County forward and to give the residents a way to improve their health, give them something to do within the area and get people "back to nature in a safe place."According Stapleton, the city has been working on the project since 2015 and since receiving funding, has worked tirelessly on the trail which was worked on by local businesses.
Floyd County Judge-Executive Robbie Williams who was in attendance, congratulated Stapleton and the city council on another successful project, which he said will be great for the community.
"This is going to be a way for families to get outside and enjoy the outdoors," Williams said. "They're going to be able to exercise and spend a little bit of time together while they enjoy the beauty of Eastern Kentucky.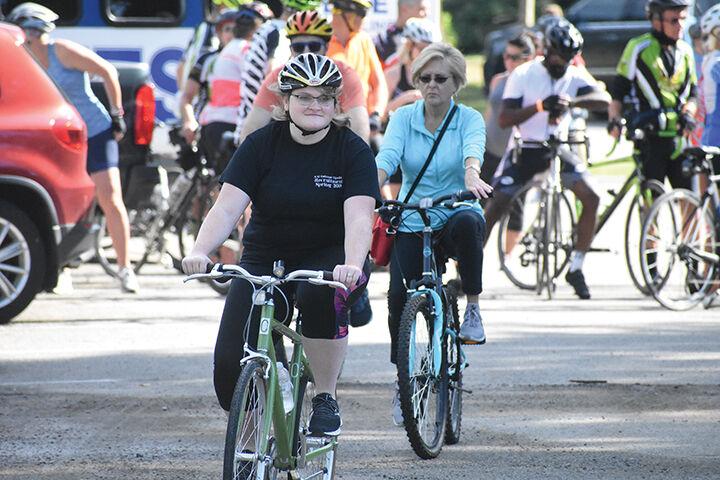 "But this is just another piece of the puzzle that Les and I, Sen. (Johnny Ray) Turner and Rep. (Ashley) Tackett-Laferty, talk about on a weekly basis in order to put together a plan here in Eastern Kentucky to keep and attract people to our great area," he added.  
Prestonsburg City Council member Brittany Branham said the Prestonsburg Passage project has been many years in the making and Stapleton, the council, local contractors and community members in the area all recognized the value this type of trail could bring to the area.
"Trails like these help provide a link between people and their natural environment," Branham said. "Especially the flat paved trail, such as this, can provide outdoor activity for everyone, including those with mobility restrictions."
According to Turner, who served as a former basketball ball coach prior to his role in politics, you have to have teamwork if you're going to win and that, he said, is one thing that Floyd County and Eastern Kentucky has.
The Passage, Turner said and projects such as the boat ramp which was constructed, just add to the area as well as show what can happen with "good teamwork."  
Tackett-Laferty said she very excited to be in attendance and hopes that the Passage will serve as an avenue which will connect Eastern Kentucky communities around the region, but also the state.
The ceremony concluded with Don Fields, owner of Pro Fitness Multi-sports, and his wife donating a electric bike to the Prestonsburg City Police Department so that an officer could patrol the Passage from time to time to ensure the safety of its riders and walkers.
According to Stapleton by 12:30 p.m. Saturday, more than 300 individuals visited the trail to enjoy its grand opening.
Last month, the project received approximately $2 million in AML funding to help turn the once rail road track into a nearly eight mile paved trail for individuals to explore during a virtual ribbon cutting held by Gov. Andy Beshear and his office. During the virtual event, Stapleton said that Floyd County was trying to find a way to add to the area's economy, due to the decline in coal, when it decided to utilize "our natural beauty, terrain and culture" to create its newest tourism attraction.