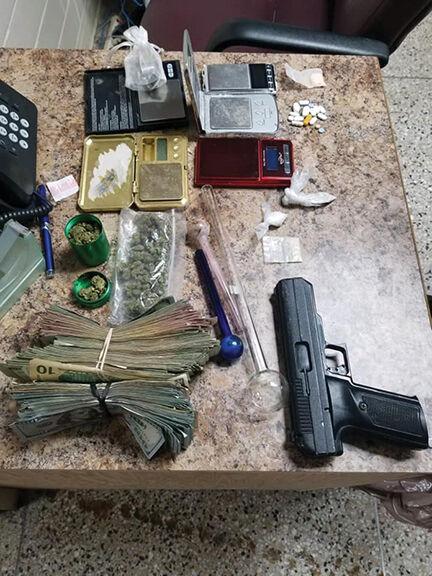 Several people were arrested over a weekend drug investigation during which police reported finding large amounts of drugs, firearms and cash in both Floyd County and Pikeville.
According to a statement from the office of Floyd County Sheriff John P. Hunt, on May 7, undercover deputies were conducting an investigation into the sale of illegal narcotics in the Tram community of Floyd County when they were approached by a male subject identified as Samuel Atkins, 48, of Tram.
While deputies were talking with Atkins, the statement said, Deputy Kevin Johnson and K9 officer "Litta" arrived and Litta alerted the deputies to the presence of illegal narcotics inside Atkins' vehicle. The statement said that officers subsequently found crystal methamphetamine, heroin, marijuana and $25,000 in cash. A search warrant was subsequently served on Atkins' residence, court documents show, during which police found a quantity of several prescription drugs, including methadone, hydrocodone and oxycodone, as well as five sets of digital scales, three glass pipes for smoking methamphetamine and a .45 caliber handgun.
The statement said that the investigation resulted in a search warrant being served at the Owens Drive, Pikeville, residence of Atkins' girlfriend, Jamie Dale, 42.
Both Atkins and Dale were lodged in the Floyd County Jail on numerous charges, including first-degree trafficking in a controlled substance (methamphetamine), trafficking in a controlled substance (heroin), first-degree trafficking in a controlled substance (opiates), trafficking in marijuana, third-degree trafficking in a controlled substance (unspecified) and possession of drug paraphernalia.
The statement said a second search warrant was also served in Pikeville. Throughout the course of the three search warrants being served, the statement said, officers with the FCSO and Pikeville Police Department were able to find fentanyl, more heroin, methamphetamine and numerous firearms and items of drug paraphernalia.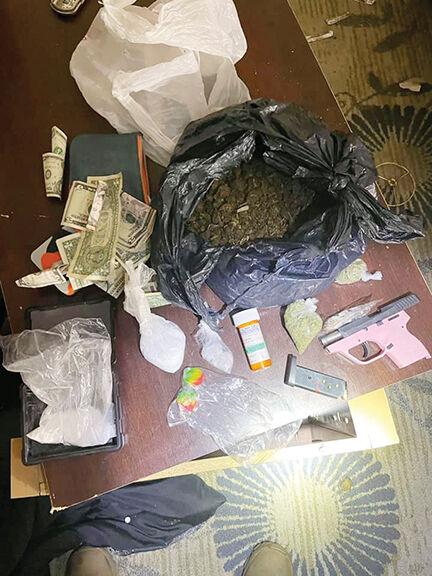 According to court documents, on May, 9, officers with the PPD served a search warrant at the Hambley Boulevard residence of Brandon Johnson, 36, and Jennifer Johnson, 41.
During that search, court documents said, officers found three baggies of a substance believed to be methamphetamine, working digital scales, small plastic baggies and $500 in cash.
Brandon Johnson, the court documents said, stated openly during the investigation that all the drugs were his and his wife, Jennifer Johnson, had nothing to do with it. However, PPD Officer Austin King wrote that Jennifer Johnson told the officers present that Brandon Johnson was "supposed to get rid of the drugs three days earlier."
Both Brandon Johnson and Jennifer Johnson were lodged in the Pike County Detention Center on a charge of first-degree trafficking in a controlled substance (methamphetamine).
The case remains under investigation by the two agencies.