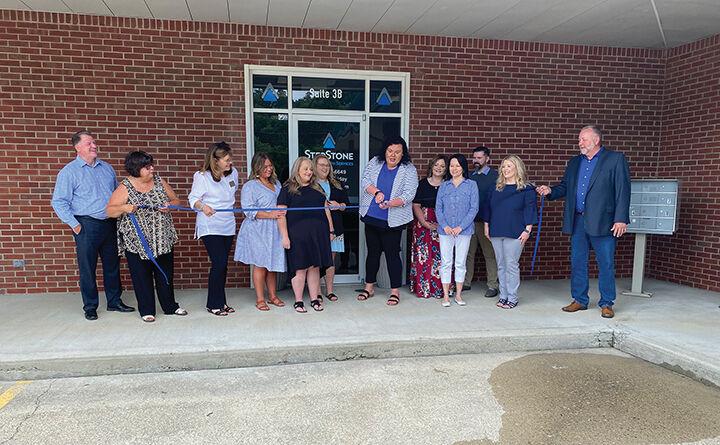 Floyd County welcomed a new business June 11 with a ribbon-cutting ceremony for the new "StepStone Family and Youth Services." StepStone offers therapeutic and non-therapeutic foster care, as well as, adoption services and training in both.
Prestonsburg Mayor Les Stapleton opened the ceremony stressing the importance of having places like StepStone to turn to.
 "It's important that we have places like this that can get to these kids, they can talk with the kids, they can work with the kids, and make them understand it's going to be OK," Stapleton said.
Joining the staff at the kickoff event were Charly Wise, director of the Prestonsburg Chamber of Commerce and Kathy King Allen, community engagement officer at the Foundation For Appalachian Kentucky.  
Kelly Scott serves as Program Director for StepStone and has a history of working in foster care, particularly in Prestonsburg.
"Most of the children we have in care are mandated to see a therapist, because of issues that were brought on in previous placements in their biological homes or with biological family members," Scott said. "We try to help the kids work through those traumatic events, through their past, and hopefully be able to move through that."
StepStone offers foster care support services, training for young adults, youth residential services, family and youth services, respite care, along with counseling.
"We just want the best outcome possible for these kids. We want these kids to go on and have really good lives." said Scott.
StepStone Family and Youth Services corporate office is located in Louisville. The new Floyd County branch is located at 5230 Ky Route 321, Suite 3B. StepStone serves Boyd, Floyd, Johnson, Lawrence, Martin Menifee, Pike.