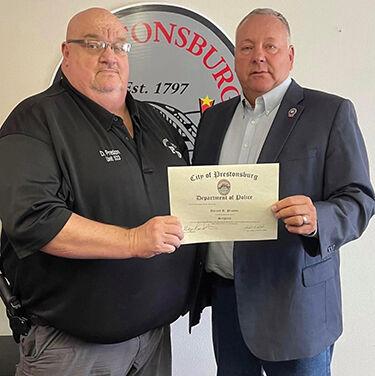 The Prestonsburg Police Department recently held a ceremony to promote two of their officers to the rank of sergeant.
In July of this year, officers were notified of the department's intent to fill two vacant sergeant positions to help supervise and offer support to the PPD's two night shift squads.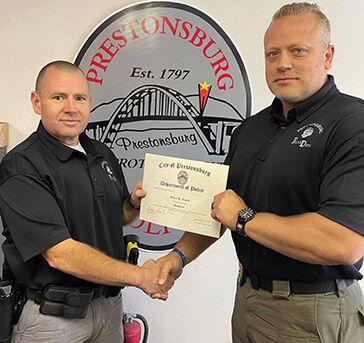 Officers Bryan Tipton and Darrell Preston notified PPD of their intent to seek the promotions, and the two began a four-phase process.
The process included a written examination, a peer evaluation review, a job simulated exercise and finishing with an interview by a panel of various community members and leaders.
Officers Tipton and Preston were promoted to the rank of sergeant on Sept. 22, at which time they took command of their squads and assignments. Sergeants Tipton and Preston will serve as duty supervisors on night shift. The two have a combined 40 years of experience in law enforcement.