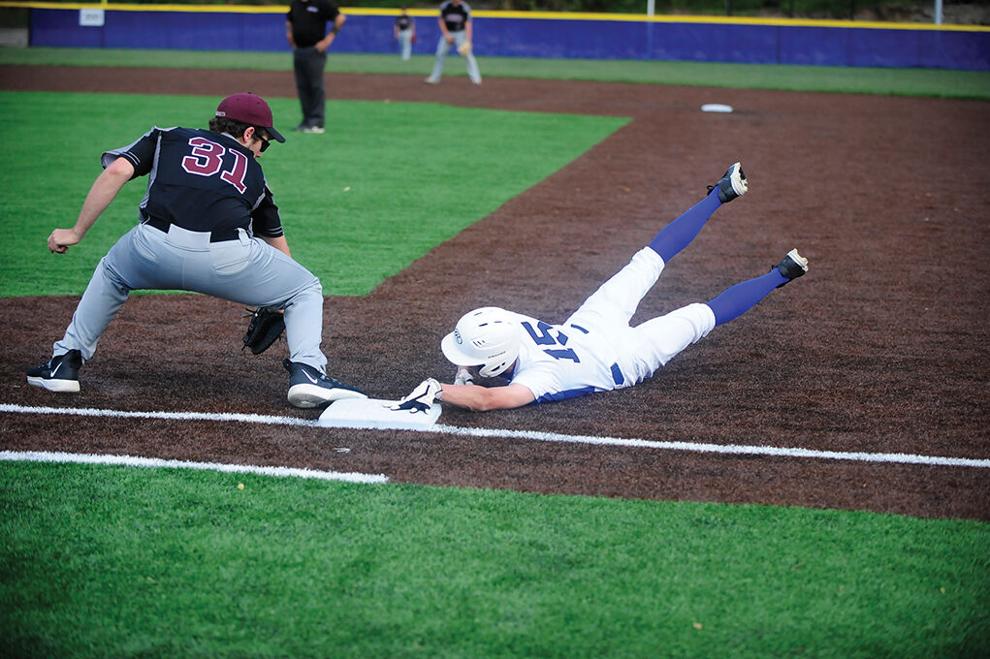 BETSY LAYNE —Homestanding Betsy Layne turned in its best offensive performance thus far in the 2021 high school baseball season, but came up short as Magoffin County prevailed 14-9 on Monday, May 3.
Betsy Layne suffered its second loss to much-improved Magoffin County in the 2021 high school baseball season.
As a result of the loss, Betsy Layne dropped to 0-11.
Magoffin County improved to 9-7 after notching the win.
Cameron Pente started on the mound for the Bobcats and suffered the loss.
In addition to Pente pitching for Betsy Layne, Matthew Dudleson, Brady Robinson and Byron Tackett made relief appearances.
Offensively, Betsy Layne plated nine runs on 11 hits.
Pente (one RBI), Dudleson (two for three, one RBI), Robinson (two for four), Brady Hall (four for four, three RBIs), Andrew Kidd (three for five, three RBIs) and Austin Tackett (one RBI) contributed at the plate for the Bobcats.
Betsy Layne committed four errors in the setback.
The Bobcats are scheduled to host Jenkins on Wednesday, May 5.
Belfry 11,
Betsy Layne 4
Betsy Layne fell behind and couldn't battle back as visiting Belfry pulled away to win 11-4 in a high school baseball game on Thursday, April 29.
Pitching out of a relief role for Belfry, Wyatt Webb earned the win on the mound. Webb allowed one run on two hits and one walk while racking up seven strikeouts.
Along with Webb, Ashton Deskins pitched in relief for the Pirates. Deskins pitched two scoreless innings, holding Betsy Layne without a hit while striking out four and walking only one.
Noah Brown started on the mound for the Pirates. Brown pitched two innings, allowing three runs on six hits while recording two strikeouts.
Byron Tackett started on the mound for Betsy Layne and suffered the loss. Tackett allowed seven runs on nine hits while logging two strikeouts and giving up two walks.
Andrew Kidd pitched in relief for the Bobcats, allowing four runs on four hits while allowing six walks and registering one strikeout over two innings.
As a team, Belfry plated 11 runs on 12 hits.
Brown, Jake Varney, Gage Fields and Devin Jude paced the Pirates at the plate, recording two hits apiece. As part of a balanced offensive attack for Belfry, Brown, Jonathan Banks and Steven Banks each drove in two runs.
Betsy Layne pushed across four runs on nine hits. Brady Robinson and Cameron Pente paced Betsy Layne at the plate, providing two hits apiece. Tackett, Andrew Kidd, Cole Lafferty and Matthew Dudleson each drove in one run for the Bobcats.