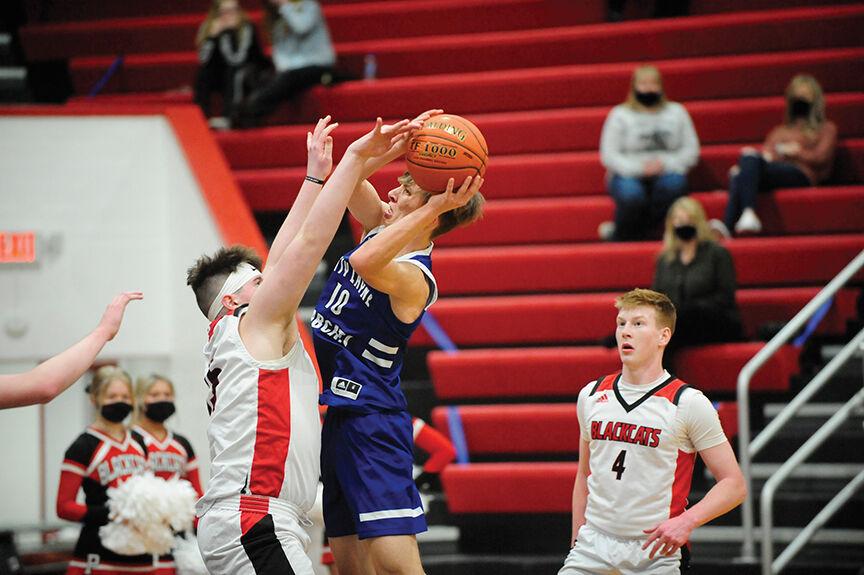 PRESTONSBURG — Continuing to dominate after defeating Floyd Central three days earlier, visiting Betsy Layne rolled past Prestonsburg 70-25 in a 58th District boys' basketball game at the Fieldhouse on Friday, Jan. 29.
With the win, Betsy Layne improved to 4-4 overall and 2-0 in the 58th District.
Prestonsburg dropped to 1-3 overall and opened 0-1 in the district with the loss.
Controlling the backboards, Betsy Layne outrebounded Prestonsburg 28-18.
Betsy Layne shot 54.7 percent (29 of 53) from the field. The Bobcats were three of 10 (30 percent) from three-point range.
Betsy Layne shot 69.2 percent (nine of 13) from the free-throw line.
The Bobcats set the tone early, outscoring Prestonsburg 24-6 in the opening quarter. Betsy Layne led 41-12 at halftime and remained in control throughout the second half.
Jordan Frazier scored a game-high 23 points to lead Betsy Layne to the district win. Frazier was 10-of-14 from inside the arc.
Joining Frazier in double figures in scoring for Betsy Layne, Brady Robinson netted 13 points.
Narrowly missing double figures, Chase Mims finished with nine points for the Bobcats
Byron Tackett (seven points), Shawn Dee Howell (six points), Jacob Rainey (four points), Tanner Martin (three points), Cameron Pente (three points) and Donnie Hamilton (two points) followed Mims in the Betsy Layne scoring column.
Prestonsburg finished seven of 29 (24.1 percent) from the field. The Blackcats were one of 15 from three-point range.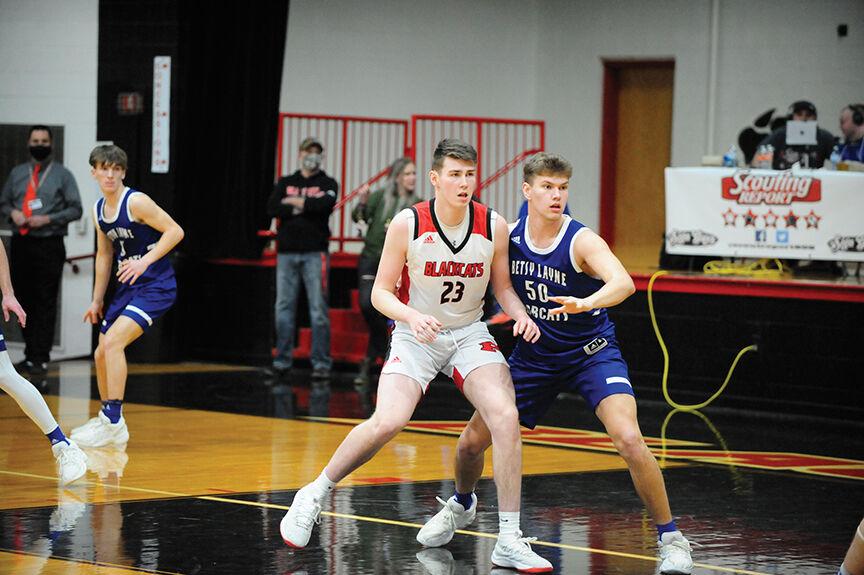 However, Prestonsburg shot 83.3 percent (10 of 12) from the free-throw line.
Wes Salisbury (seven points), Will Gullett (five points), Grant Justice (four points), Ryan Rose (two points), Caleb Lawson (two points), Kaleb Jarvis (two points), Jacob Martin (two points) and Logan Boyd (one point) provided scoring for Prestonsburg in the district loss.