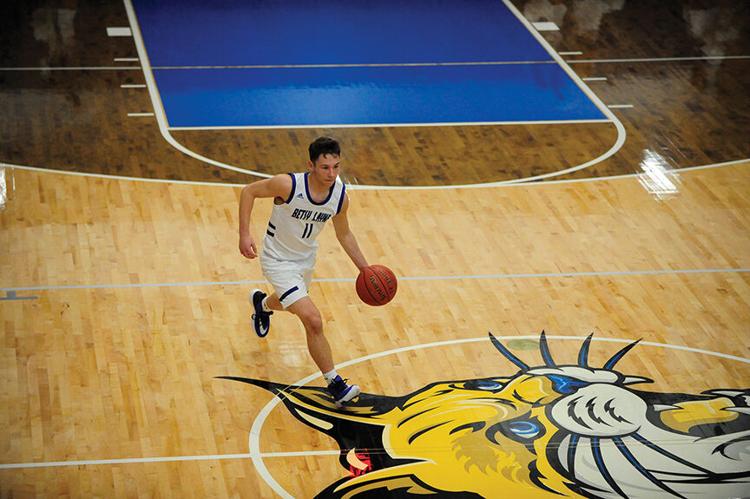 BETSY LAYNE — Derrick Newsome's era as head coach of the Betsy Layne boys' basketball program will begin on the road at Phelps on Monday, Nov. 23.
Betsy Layne's season opener has been finalized. The Bobcats will visit Phelps for a 2020/2021 season-opening matchup.
Betsy Layne's 2020/2021 schedule continues to take shape as Bobcat fans anxiously await another opening tip-off.
Newsome was announced as Betsy Layne's head coach in May, replacing Brad Short on the Bobcats' bench. A former Bobcat, Newsome returns to guide Betsy Layne following a successful stint as Pike County Central girls' basketball head coach.
The Bobcats compiled a 17-12 record in the 2019-20 boys' high school basketball season.
Betsy Layne's 2019/2020 season ended following a loss to rival Prestonsburg in the 58th District Boys' Basketball Tournament Semifinals.
Junior guard Jordan Frazier led Betsy Layne in scoring and rebounding during the 2019/2020 season, averaging 19.4 points and 6.6 rebounds per game. Frazier scored 544 points in 28 games for the Bobcats.
Newsome is in the process of trying to salvage a summer season for Betsy Layne, which along with boys' high school basketball programs from throughout the state has been sidelined via the coronavirus. The Kentucky High School Athletic Association will not enforce its annual Dead Period and instead allow prep sports teams to conduct workouts and practices.
Betsy Layne will return one of Eastern Kentucky's most experienced teams for the 2019/2020 boys' high school basketball season. The Bobcats are slated to open preseason practice in mid-October.
Betsy Layne's 2020/2021 schedule will be finalized at a later date.