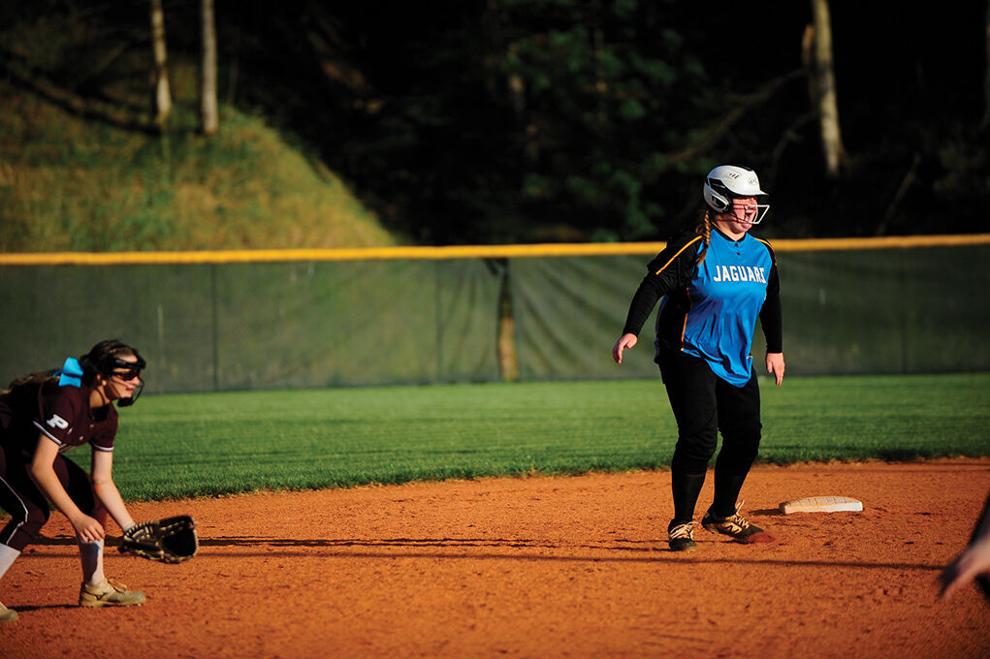 EASTERN — Following a 10-0 loss to Pikeville on Monday, April 19, Floyd Central reeled off three straight shutout wins during the fourth week of the 2021 high school softball regular season.
Junior pitcher Ashley Bellamy helped to lead Floyd Central to the three consecutive shutout wins from her position in the circle.
Floyd Central, under the direction of head coach Scott Shannon, recorded back-to-back-to-back shutout wins over Martin County, 58th District counterpart Prestonsburg and Buckhorn over a four-day span Tuesday, April 20-Friday, April 23.
The Lady Jaguars upended Martin County, a rival from the neighboring 57th District, 15-0 in four innings on Tuesday, April 20.
Continuing to win at home on Thursday, April 22, Floyd blanked visiting Prestonsburg 13-0 in five innings in a 58th District game.
Notching its third straight win on Friday, April 23, Floyd Central shut out homestanding Buckhorn, an opponent from the nearby 14th Region, 20-0 in three innings.
With the win over Buckhorn, Floyd Central improved to 7-5.
Floyd Central entered the week with regular season games remaining versus Buckhorn, Paintsville, Lawrence County, Hazard, Knott Central, Pikeville, Betsy Layne, Morgan County, Belfry, Magoffin County, Perry Central, East Ridge and Pike Central.
The Lady Jaguars will compete in the 58th District Softball Tournament in late-May.