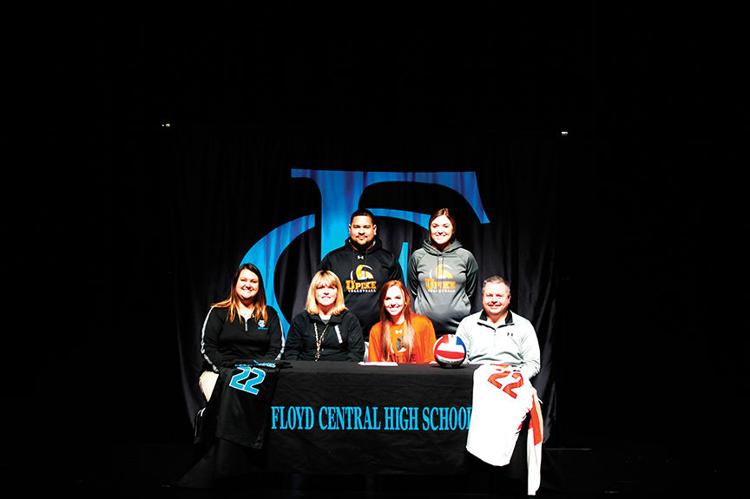 Floyd Central senior defensive specialist/libero Kiara Warrens made her college choice official on Tuesday afternoon, signing with the University of Pikeville volleyball program.
Warrens helped to lead Floyd Central to the 2019 15th Region volleyball title. 
A longtime leader, Warrens ended her high school career with 861 digs (school record), 84 service aces and 57 assists. She was named All-58th District as both a junior and a senior (2018, 2019). Warrens was named the 2019 58th District Volleyball Tournament MVP. She earned a spot on the 2019 All-15th Region Volleyball Tournament Team after leading Floyd Central to the regional title.
"I'm excited to be able to get to continue doing what I love for the next four years," Warrens said on her signing day. "I like that it's close to home."
Warrens, who is currently competing for an area club team, considered Alice Lloyd College before choosing the University of Pikeville.
One of the state's top high school volleyball players, Warrens left her mark on the Floyd Central program. Warrens holds Floyd Central records for career digs (861), single-season digs (402 in 2019) and single-match digs (32 on October 2, 2018 vs. Pike County Central).
The productive Warrens is the fourth Floyd Central volleyball player to sign a collegiate letter of intent since the program made its debut in 2017.