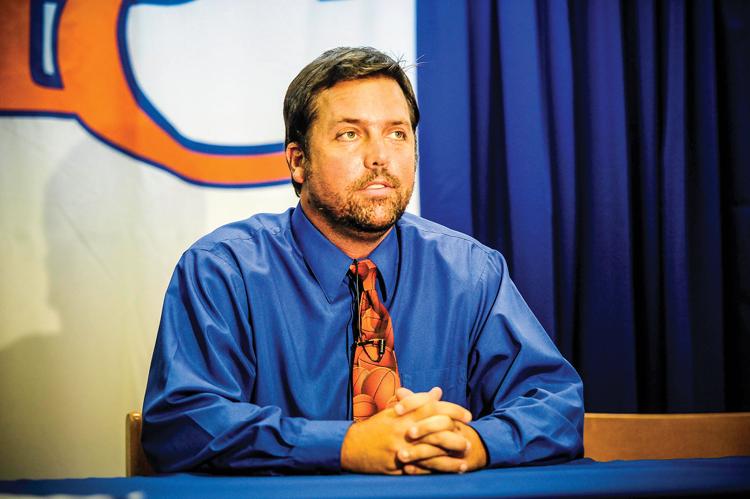 BETSY LAYNE — Derrick Newsome is coming home. Newsome has been named the new head coach of the Betsy Layne High School boys' basketball program.
A Betsy Layne High School graduate, Newsome replaces former head coach Brad Short on the Bobcats' bench.  
Newsome is headed back on the hill after a successful stint as the head coach of the Pike Central High School girls' basketball program. Newsome, who guided the Allen Central High School girls' basketball program earlier in his career, boasts a career record of 122-95. He has guided high school basketball teams to three district titles and four conference championships. Newsome compiled a 104-81 record in his six seasons at Pike Central. Under Newsome's guidance, Pike Central reached the 15th Region Girls' Basketball Tournament each of the past four years, winning 60th District championships in 2017 and 2018.
A former Betsy Layne player, Newsome was an assistant coach when the Bobcats captured a small-school region title and reached the All "A" Classic statewide tournament semifinals in 2014.
Newsome is excited to be back with the Betsy Layne boys' basketball program.
"I couldn't be happier," said Newsome. "This has always been my dream job. It's where I'm from and where I played. I'm very appreciative of the opportunity to coach at Betsy Layne. So many people have reached out to me already and I appreciate of all of them, too."
With sports teams throughout the state sidelined via the coronavirus, Newsome is anxious to get to work with his team in the gym.
"I'll hopefully get to meet with players and parents within the next week and give them our vision for the program," said Newsome. "I want to build to eventually be the best high school basketball program in Eastern Kentucky. It means a lot to me to be able to go back to Betsy Layne after 25 years. I want our program and the school to succeed.
"We're going to go throughout the community and have our schedules posted. We're going to make sure Betsy Layne is the main event. We will have structure and win. I'm going to go out to our feeder schools, watch their teams play and keep them involved in the program."
The Bobcats compiled a 17-12 record in the 2019/2020 boys' high school basketball season.
Betsy Layne's 2019/2020 season ended following a loss to rival Prestonsburg in the 58th District Boys' Basketball Tournament Semifinals.
Junior guard Jordan Frazier led Betsy Layne in scoring and rebounding during the 2019/2020 season, averaging 19.4 points and 6.6 rebounds per game. Frazier scored 544 points in 28 games for the Bobcats.
Four Bobcats averaged double figures in scoring. Accompanying Frazier in double figures in scoring for Betsy Layne were sophomores Brady Robinson (13.4 ppg), Chase Mims (10.8 ppg, 6.2 rpg) and Lukas Manns (10.5 ppg, 5.8 rpg).
Betsy Layne will return one of Eastern Kentucky's most experienced teams for the 2019/2020 boys' high school basketball season. Newsome and his squad are slated to open preseason practice in mid-October.