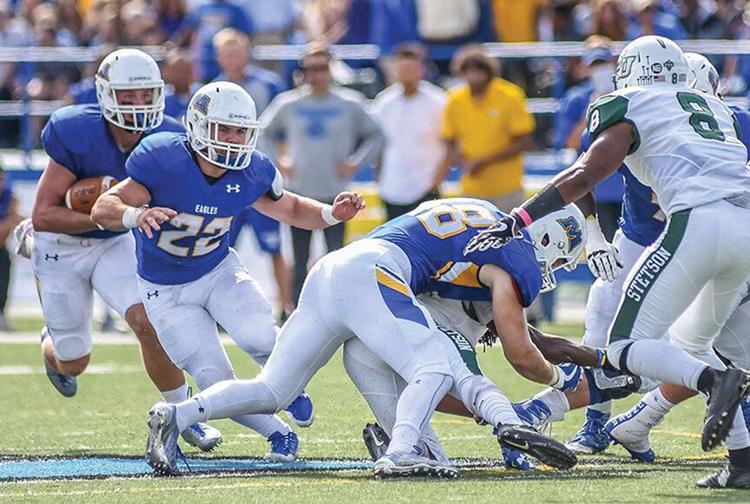 Former Prestonsburg High School standout Dalton Frasure has concluded his college football career.
Following a stint at nearby University of Pikeville where he competed as a thrower for the UPIKE men's track & field program, Frasure was planning to finish his college football career where it started. Frasure was poised to return to the gridiron to play for Morehead State University in the 2020 college football season. However, the Pioneer Football League (PFL), which includes Morehead State as a member, canceled its season on Friday, Aug. 7.
The Prestonsburg High School graduate excelled at Morehead State University early in his college career.
Frasure stated the following on social media: "The end of my football career. I was excited to play this year where I am finally healthy. It's been a long four and a half years, but I am glad I was able to finish it out no matter the circumstances."
The PFL Presidents Council announced the league's schools will not conduct conference competition in fall 2020. The PFL membership is spread from coast-to-coast and throughout the Midwest which poses challenges related to team travel, as well as difficulties meeting applicable state, local and institutional health requirements and COVID-19 mitigation strategies.
James M. Danko, President of Butler University and Chair of the PFL, shared the following:
"The Presidents and Athletic Directors of our respective universities made this very difficult decision after extensive deliberations and consideration of many factors. We recognize that our student-athletes will be disappointed, but our highest priority is the health and safety of all those involved in our athletic programs. Ultimately, the risks of proceeding are simply too high especially to ensure the safety of our students."