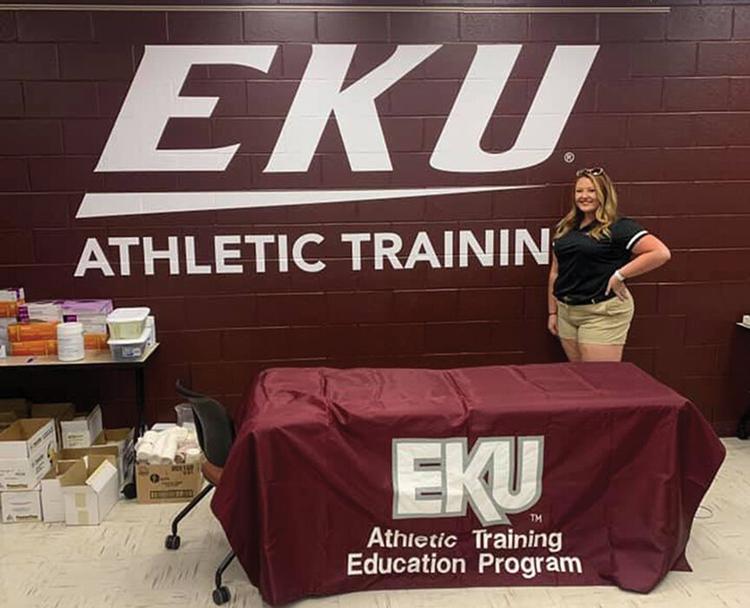 After being involved with Alice Lloyd College sports teams as a trainer throughout her collegiate career, Tesa Isaac is working with Tates Creek High School squads and student-athletes until the end of the current semester in November.
From Alice Lloyd College, Isaac has transitioned into the Eastern Kentucky University Athletic Training program.
Isaac started her fall clinical rotation at Tates Creek High School on August 18. Her end goal is to work with a professional baseball club.
A South Floyd High School product, Isaac is working with the Tates Creek High School football, boys' soccer, girls' soccer and volleyball teams.
When she starts her next clinical, Isaac will more than likely be working with an Eastern Kentucky University sports team.
At Alice Lloyd College, Isaac worked with all of the ALC sports teams, traveling with the Eagle basketball and baseball programs.
"I stayed in the training room and at practices at Alice Lloyd, but I loved it," Isaac confided. "I don't feel like I'm working when I'm 'at work' and to me everyone should find something that they love that much. Life is too short to wake up and go to a job that you hate everyday."
Looking to make a large impact in her field, Isaac hopes to hit a home run when it comes to promoting athletic training. Isaac wants to bring more attention to athletic training in her native Eastern Kentucky.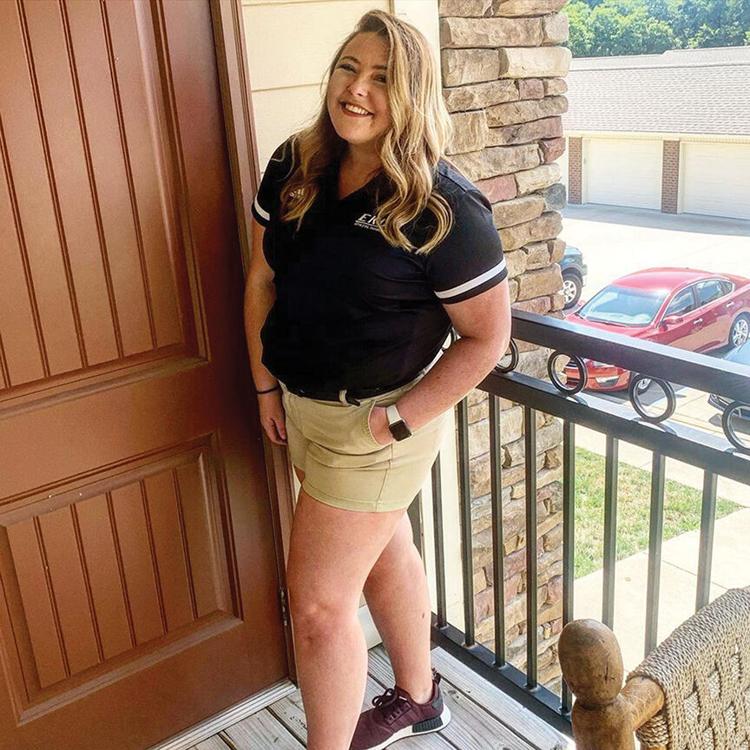 "I hope to bring an understanding of the importance to the field of athletic training in Eastern Kentucky," said Isaac. "In our area, it is not considered a need when actually we do more than everyone realizes. It isn't just about taking care of injuries for us, we look into the mental aspect of the athlete. We make sure the athlete is performing to the best of their ability - not just on the court or field but in the classroom as well. Athletic trainers are trained to see the things that coaches may not see during practice and take care of things that coaches might 'forget' about."