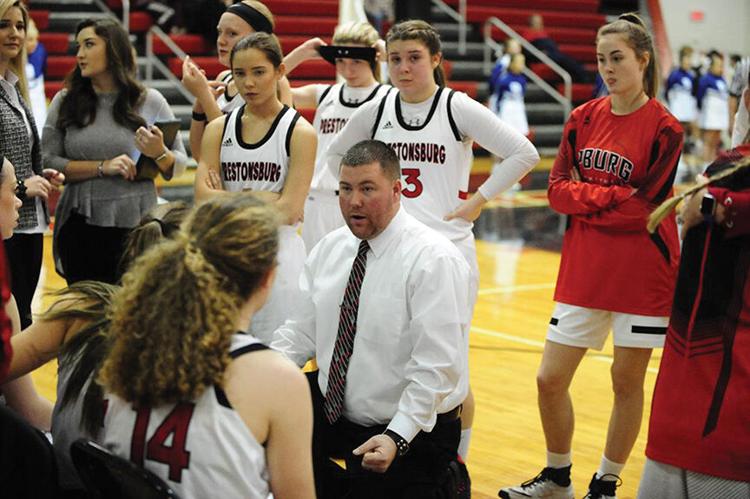 In addition to coaching, Prestonsburg High School girls' basketball head coach Brandon Kidd will be working out of a new role during the 2020/2021 school year. Kidd has been named an assistant principal at Allen Elementary School.
"I'm making the move from Prestonsburg Elementary School, teaching EBD special education to Allen Elementary School as one of the assistant principals," Kidd confirmed. "I am very excited and blessed with the opportunity to join the Allen Eagle family.
"My reasons for going into education and wanting to be a coach are very similar as I have always wanted to make a difference in young people's lives."
Kidd has been settling into his new position.
"I'm very thankful for Mr. (Kyle) Shepherd and all of the Allen family for giving me this opportunity," added Kidd. "They have all been very welcoming and great to work with."
On the court, after notching 20 wins in its previous campaign, Prestonsburg faced some adversity during the 2019/2020 girls' high school basketball season.
But the Lady Blackcats battled throughout the latest hoops campaign. Prior to falling in the 2019/2020 58th District Girls' Basketball Tournament semifinals, Prestonsburg won five of its last eight regular-season games. Prestonsburg's 2019/2020 season included a win over 14th Region champion Letcher Central.
Brandon Kidd-coached Prestonsburg is expected to be an improved team in the upcoming hoops campaign.
"I'm also very excited about this basketball season," Kidd confided. "I hope we get the opportunity to play the season because we have a great group of young ladies that have really put the work in. Our seniors deserve this season to finish the way they want to."
Kidd is focused on making positive impacts both on and off the court. His role as an assistant principal will help him continue to make positive impacts off the court.
"I'm blessed beyond measure," Kidd commented. "God has been great to me and I'm thankful for everyone that has made this happen."