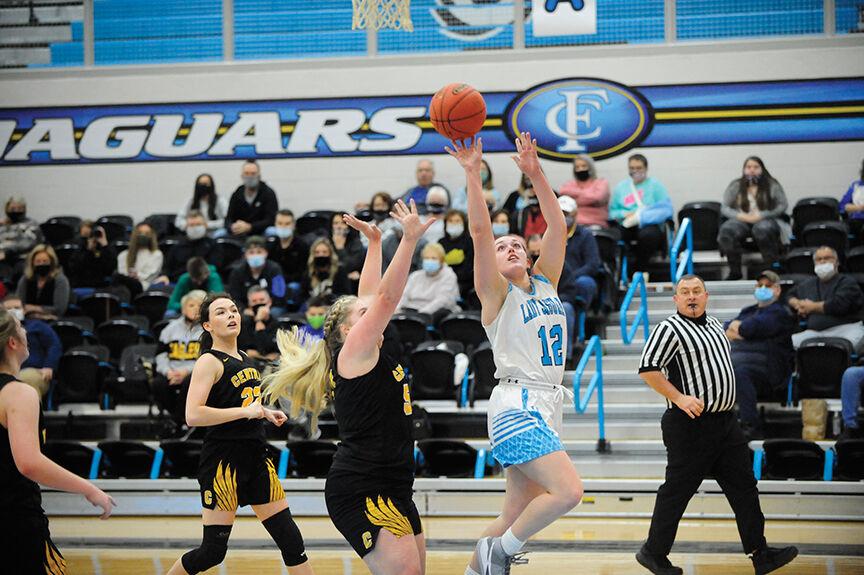 EASTERN — Floyd Central made a good first impression in the 2020/2021 girls' high school basketball season, defeating perennial 15th Region title contender Johnson Central 64-58 on Monday, Jan. 4.
Katie Jo Moore and Grace Martin scored 14 points apiece as Floyd Central turned back visiting Johnson Central in the season opener. Martin recorded a double-double, grabbing 10 rebounds. Moore, who coaches voted the Preseason 15th Region Player of the Year, secured eight rebounds in Floyd Central's winning effort.
Accompanying Moore and Martin in double figures in scoring for Floyd Central, Kennedy Harvel added 12 points.
"Our team came out strong and played a great game all the way around," Floyd Central coach Justin Triplett said, following his team's win. "We moved the ball well and finished the game strong."
Floyd Central carried a lead out of each quarter. Following a strong start, Floyd Central led 36-25 at halftime.
Continuing to lead after the break, Floyd Central was out in front 49-43 at the conclusion of the third quarter.
Floyd Central, which used a balanced scoring attack to notch win, shot 52.9 percent (25 of 42) from inside the arc in the season opener.
Nearly recording a double-double, Jada Johnson scored eight points and pulled down 11 rebounds for the Lady Jaguars.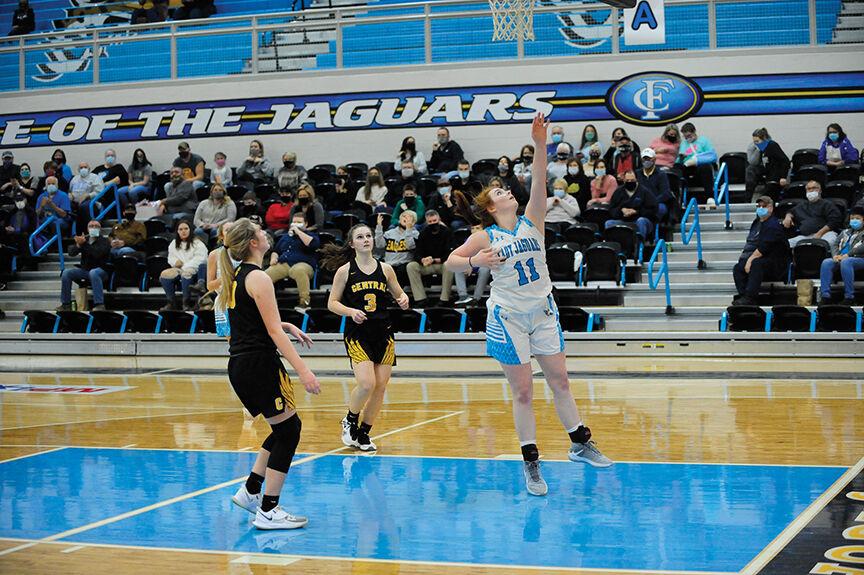 Riley Jo Compton, playing out of a reserve role for Floyd Central, chipped in eight points as well.
Kamryn Shannon and Chelsea Johnson rounded out Floyd Central's individual scoring, posting six points and two points, respectively.
Floyd Central shot 80 percent (eight of 10) from the free-throw line.
Kelci Blair led Johnson Central, scoring a game-high 17 points for the Lady Eagles. Joining Blair in double figures in scoring for Johnson Central, Sammi Sites netted 16 points.
Helping to pace Johnson Central offensively, Sophie Younce scored eight points while KK Vannoy and Clara Blair added six points apiece.
Floyd Central is scheduled to visit Johnson Central on Saturday, Jan. 23.