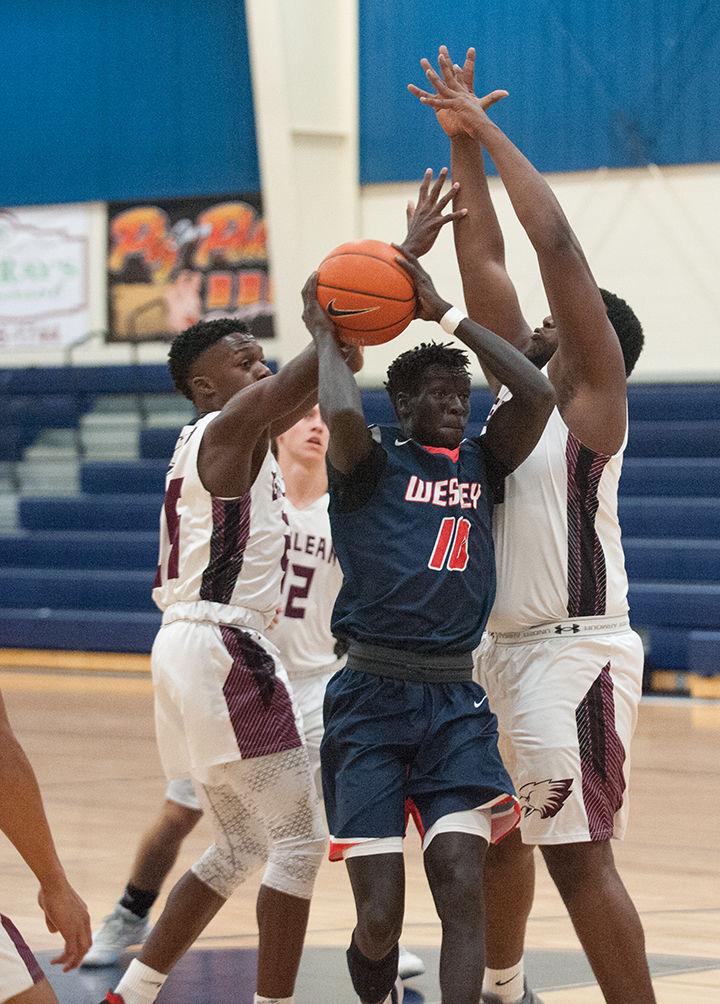 ALLEN — Another Wesley Christian student-athlete is headed to the next level. Wesley Christian point guard Madit Lueeth has signed a national letter of intent with the College of Southern Idaho men's basketball program.
A tradition-rich men's junior college basketball program, College of Southern Idaho competes in the Scenic West Athletic Conference. Along with College of Southern Idaho, the Scenic West Athletic Conference features Snow College, Salt Lake Community College, Utah State Eastern and Colorado Northwestern Community College. Head coach Jeff Reinert guides the Golden Eagles.
Lueeth averaged 17.8 points, 7.5 rebounds, 6.5 assists and 2.5 steals per game for Wesley Christian during the 2019/2020 boys' basketball season.
"We are exited for Madit (Lueeth)," said Wesley Christian Coach Randy Casey. "He's worked hard to get this great opportunity. College of Southern Idaho is a top five program year in and year out."
Lueeth, who is from Canada, helped to lead Wesley Christian throughout the 2019/2020 season.
"Madit did a great job for us," Casey confided. "He's a high energy guy who handles the ball well, hits shots and will only get better. We look for him to continue to do a lot of what he did for us at Southern Idaho."
In addition to Southern Idaho, Lueeth received heavy interest from junior college programs Tallahassee, Eastern Florida State and Vincennes. During the 2019/2020 season, Maryland, Marquette, Washington State and San Diego State were among the NCAA Division 1 programs that showed heavy interest in Lueeth.
A native of Calgary, Alberta, Lueeth is expected to play at high levels throughout the rest of his basketball career.
"The sky is the limit for Madit," Casey added. "He has the chance to be a pro."