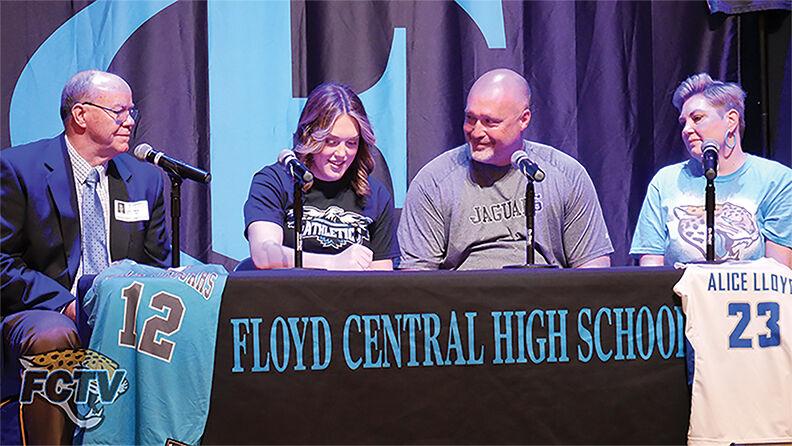 EASTERN — Following an outstanding high school basketball career, Floyd Central senior Katie Moore is headed to the next level. Moore signed with nearby Alice Lloyd College during a ceremony held at Floyd Central High School on Tuesday, April 27.
Moore was named the 2020/2021 KABC 15th Region Girls' Basketball Player of the Year and tabbed a Miss Basketball finalist. As a senior, Moore averaged 18.1 points and eight rebounds per game.
Moore, who was a three-time 58th District Player of the Year, earned multiple All-State honors during her high school hoops career.
The productive Moore made her girls' high school basketball debut while in middle school. During her prep career, Moore set 17 school records and scored over 2,000 points.
In April, Moore earned a spot on the Lexington Herald-Leader All-State Third Team.
Moore helped to lead Justin Triplett-coached Floyd Central to back-to-back 58th District girls' basketball championships earlier in her prep career.
Alice Lloyd College is the reigning National Christian College Athletic Association (NCCAA) women's basketball champion. Head coach John Mills guides the Alice Lloyd College women's basketball program.