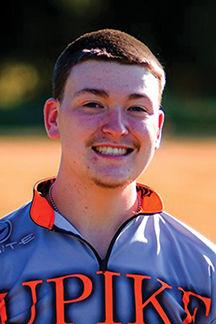 COLUMBIA  — Thirty Mid-South Conference archery student-athletes, including one from Floyd County, earned Academic All-MSC honors, conference officials announced on Monday.
Betsy Layne High School graduate Kirklin Newsome (Basic Bow) was one of four archers from the University of Pikeville to earn academic all-conference honors. Brown hails from Mud Creek.
Along with Brown, sophomores Mason Hess and Tori Gayheart as well as junior Lauren Burgess represented UPIKE on the All-MSC list.
This is the second year that Burgess has been an Academic All-MSC honoree.
Cumberlands led the MSC with nine honorees while Kentucky Christian and Lindsey Wilson had the second-most award winners with five each.
In order to be nominated by an institution, a student-athlete must appear on the team eligibility sheet, maintain a minimum grade point average of 3.25 on a 4.0 scale and must have achieved at least sophomore academic status.
Community Trust Bank is the sponsor of the Mid-South Conference Academic Award program. Founded in 1903 in Pikeville, Community Trust Bank currently serves communities in Kentucky, West Virginia and Tennessee with 79 banking locations.