Following her junior year, Prestonsburg center Destiny Elliott has been honored as the state's girls' high school basketball field goal percentage leader.
Elliott helped to pace Prestonsburg throughout the 2019-20 girls' high school basketball season, shooting a state-leading 65.7 percent (71 of 108) from the field. The productive Elliott led Prestonsburg on the backboards, averaging 11.3 rebounds per game. The state's field goal percentage leader averaged seven points per game. Elliott scored 169 points in 24 games for the Lady Blackcats.
"I'm so proud of Destiny and the progress she made this past season, especially considering she had not played in three years," said Prestonsburg Coach Brandon Kidd. "To see the transformation that Destiny has made on and off the court is so special to see as a coach. Destiny is a special young lady and I'm so thankful that I have the opportunity to be her coach."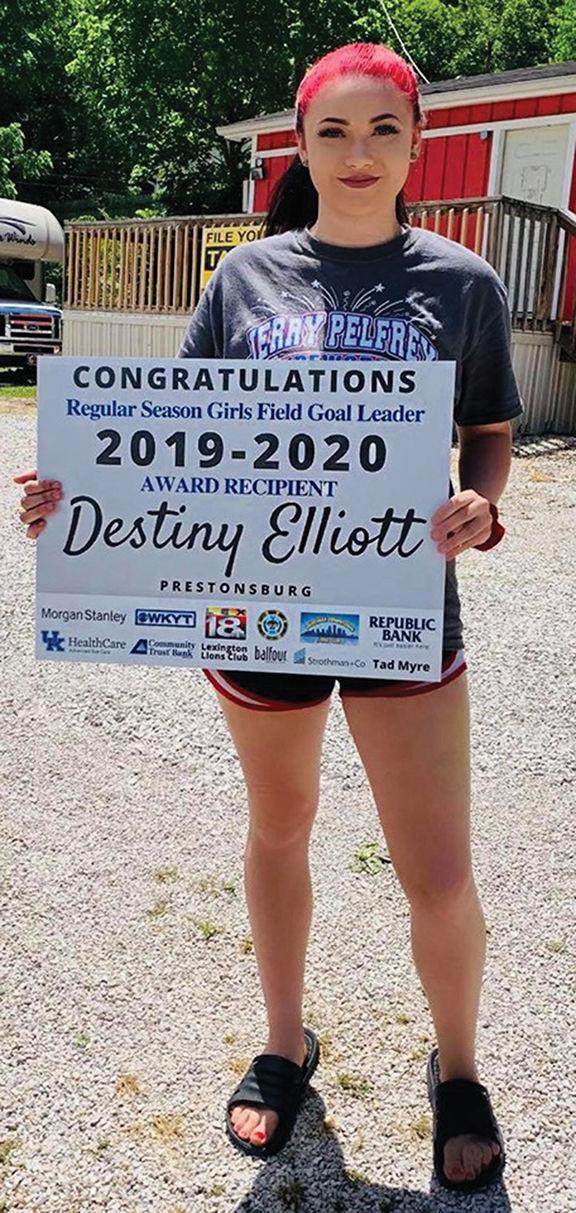 Prestonsburg concluded the 2019/2020 girls' high school basketball season 11-16. The Lady Blackcats' latest season included a victory over 14th Region champion Letcher County Central.
Elliott will enter the 2020/2021 girls' high school basketball season as one of the top centers in the 15th Region.