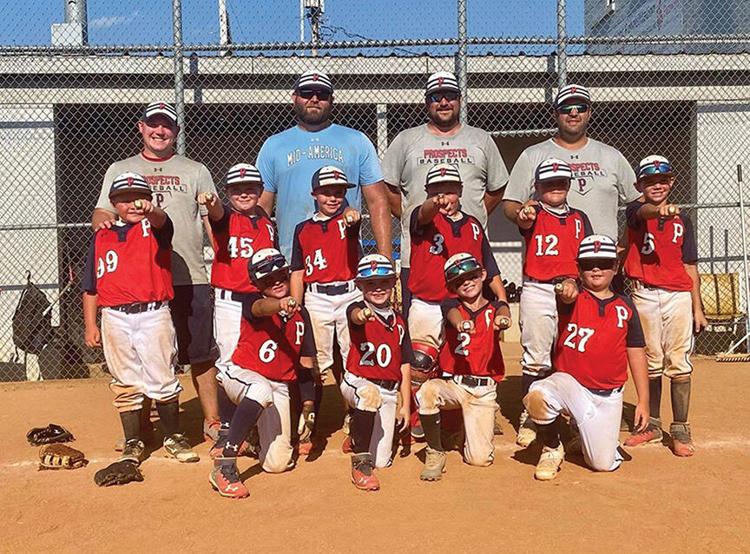 The 8U Prospects won the Mountain Mayhem tournament title in Paintsville on Sunday, July 19.
The 8U Prospects team is made up of the following players: Luke Terry, BJ Gibson, Braylon Hall, Rylan Hall, Luke Burgett, Cash Haley, Drake Tackett, Landon Farler, Quinn Harlow and Colt West.
Following its successful stint in the Paintsville-hosted tournament, the 8U Prospects improved to 25-5.
The winning team's results from the tournament were as follows: 8U Prospects 9, Grayson Legends 1; 8U Prospects 12, Tri-State Titans 2; 8U Prospects 10, Paintsville Titans 4; 8U Prospects 9, Grayson Legends 5.
The 8U Prospects have claimed three championships and posted three runner-up finishes in the 2020 season.  
Currently, the 8U Prospects are ranked 17th in the state.