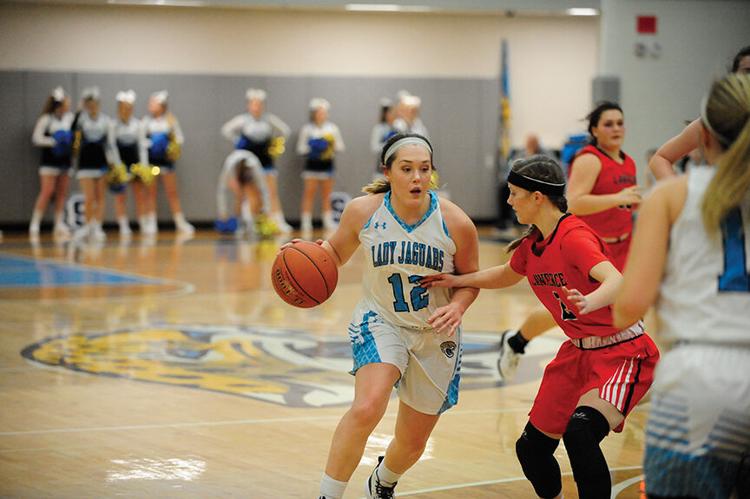 The recruiting trail is heating up for Floyd Central senior guard Katie Moore.
One of the top girls' high school basketball players in the state, Moore has earned offers from Alice Lloyd, Campbellsville-Harrodsburg, Centre, Rio Grande and Transylvania.
Moore led Floyd Central throughout the 2019/2020 hoops season, averaging 19.8 points and 9.9 rebounds per game for the Lady Jaguars. In 29 games, Moore scored 573 points and secured 288 rebounds. Moore, who was the only Floyd Central player to average double figures in scoring during the 2019/2020 season, shot 45.7 percent from the field.
A longtime leader for Floyd Central, Moore continues to draw recruiting interest from additional women's college basketball programs.
Floyd Central ended the 2019/2020 season 20-9. The Lady Jaguars exited the 2019-20 hoops season with the third-best record among 15th Region girls' basketball teams.
Floyd Central finished runner-up to Lawrence County in the 58th District during the 2019-20 season and reached the 15th Region Girls' Basketball Tournament Semifinals.
Justin Triplett-coached Floyd Central will enter the 2020-21 girls' high school basketball season as the 58th District favorite.
Moore and her teammates are slated to begin preseason practice in mid-October.